Guild Wars II EU Server Gold for Sale
Whether you're good at Guild Wars or not, if you want to get to the pinnacle, a solid amount of GW2 EU Gold is necessary. Cut out the hassle of grinding and save your money by buying GW2 EU Gold directly from trusted sellers.
SELL
balan
202067327
Best deal among sellers with a fair amount of ratings and feedback score.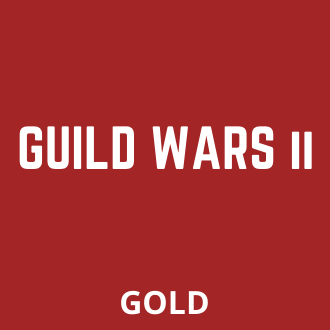 Getting Ahead with GW2 EU Gold
Age hasn't stopped Guild Wars 2 from dominating the buy-to-play and free-to-play realms of MMO gaming. Even today, it still goes on strong with millions of players both PvPing and raiding to their heart's content. With GW2 having a simple but stylish combat system, it attracts new players every day seeking gold and glory in the eSports arenas of the game. Even its raiding community has been growing since the release of Heart of Thorns, and it doesn't look like it's going to stop anytime soon! The community has continued to expand through the releases of each expansion from Heart of Thorns to Path of Fire, all the way until the latest, End of Dragons.
Stepping into the Scene with Guild Wars EU Gold
While Guild Wars 2 is a fantastic game to get into, it can be challenging to penetrate the highest echelons of PvP and PvE. With so much content being released, new players may find it hard to catch up and keep track of the current meta progress. However, if you're the type of player that's good with economics, you might find yourself in a great position to catch up quickly. After all, gold is king in every MMO, especially Guild Wars 2.
The fight for gold at auction houses in EU servers can be fierce, making it difficult for even the most skilled flippers to make a consistent profit. There's always the option of selling stuff from the Gem Store, but prices from gems to GW2 EU Gold can fluctuate dynamically, making it undependable. Another solution is to buy gold from sellers, which can be an easy option for many.
Based on the total ratings of 1624 orders in the past year
very fast delivery!
2000 Guild-Wars-2 Gold
12/03/2023
fast delivery
500 Guild-Wars-2 Gold
12/02/2023
Thank you for your assistance in helping me purchase the gold quickly.
500 Guild-Wars-2 Gold
12/01/2023
Thank you for your assistance in helping me purchase the gold quickly.
500 Guild-Wars-2 Gold
12/01/2023
PlayerAuctions makes it safe to buy video game currencies from our members by securing your payment and guaranteeing delivery.
Buyer creates order and send payment to PlayerAuctions
PlayerGuardian secures payment
Seller completes delivery within delivery guarantee
Buyer confirm delivery
Seller receives disbursement
Option 1: In-game, Face to Face Delivery
Sellers will select this method of delivery if they intend to meet your character in-game with one of their own characters. Usually a seller will coordinate a time and location in-game to meet your character.
Tips:
Be sure to confirm the time to account for time zone differences
Confirm which Shard or Server the delivery is to take place in case your game world has more than one.
Never, under any circumstances, return gold, item, etc. to the delivery character if ever asked. In the event the seller asks you to, please take A screenshot and report this to PlayerAuctions Customer Support.
Option 2: In-game Mailbox delivery.
Some sellers will select the option to deliver gold or items directly to an in-game mailbox. This option is less popular for larger Games like WoW, but is still viable amongst other games. This option can be convenient for smaller orders because you do not need to coordinate time of delivery.
Low Prices: Prices set by other players or PowerSellers on PlayerAuctions are significantly lower than the high markups you would find on expensive retail sites.
Guaranteed Security: PlayerAuctions is quite simply the most secure place to buy and sell MMO game assets. Through PlayerGuardian, you are 100% guaranteed full and as-described delivery, or your money back.
Reliable Delivery Speed: PlayerAuctions calculates each seller's average delivery speed from the seller's latest successfully completed deliveries, which gives you a clear idea of how fast the seller will deliver your order.
To see how quickly the seller may deliver your order, refer to the seller's delivery guarantee period, which is their promise to complete delivery within a certain timeframe after your payment is securely sent to PlayerAuctions and is successfully verified. Each seller sets their delivery guarantee period independent of PlayerAuctions. In the event that the seller is not able to complete the delivery within their guaranteed time, you may cancel the order without penalty for a hassle-free refund from PlayerAuctions.
PlayerAuctions guarantees that the seller will deliver your order, or your money back. The overwhelming majority of transactions through our site occur successfully. As for the very exceptional cases, you can rest assured that they have been carefully considered by our systems and processes, and we are well prepared to handle them in the rare event that they do occur. Read more.
PlayerGuardian Buyer Protections
PlayerAuctions is the most secure place to buy and sell MMO game assets. Our proprietary security technology, PlayerGuardian, keeps you, your payments, and your trades protected and private. The protections below are provided to all PlayerAuctions buyers.
Guaranteed Payment Security
Convenient & Worry-Free Trading
A Secure, Trusted Trading Community
Guaranteed Full and As-Described Delivery, or Your Money Back
Guaranteed Seller On-Time Delivery, or Your Money Back
Information Privacy
PlayerAuctions After Sale 100% Support Guarantee
Transparent Seller Service Ratings
Bank-Level Data Security
Read more
PlayerAuctions is an independent player-to-player marketplace for buying and selling virtual video game property. PlayerAuctions is NOT endorsed by, directly affiliated with, maintained, authorized, or sponsored by Guild Wars 2 or its trademark owner.
Select server and Faction