Buy GW2 Gold - Guild Wars 2 Currency Market
No other MMORPG has ever presented a lush world of fantasy the way Guild Wars 2 has. Luckily, players have the option to acquire some cheap GW2 gold from other sellers and make the most of the gaming experience the game offers. There are many ways to earn gold, and players need to weigh their pros and cons.
SELL
Daiana19
187338793
Best price among sellers with a fair amount of ratings and feedback score.
akechimitsuhide85
187337854
Daiana19
187338798
Best price among sellers with a fair amount of ratings and feedback score.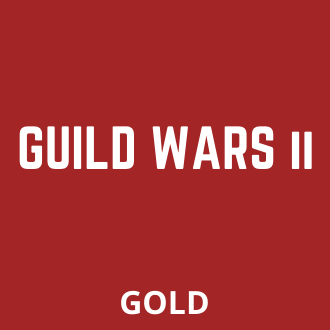 Why Buyers Get Guild War 2 Gold
Sometimes, people have just enough time to make their raid schedules and guild runs, but not that extra time needed to farm Guild Wars 2 gold or resources. This results in some players falling behind than how they would normally like for things to be. Not everyone has the time or the resource for it. Farming Guild Wars 2 gold is definitely possible, but it ultimately takes quite a while before a player gets enough, especially if they're already at the later levels of the game.
Striking GW2 Gold
There are many sellers for Guild Wars 2 gold from around the world. It's up to the buyers on which sellers they want to deal with. They just have to make sure that the seller/s that they are able to deal with are from their own region. For example, if the buyer is playing Guild Wars 2 on the EU server, then they ought to purchase the currency from a seller that is part of the same region as them.
Buyers can also check the Terms of Service of Guild Wars 2 and/or contact the game's official publisher to know more about the currency itself. The player-to-player nature of the market means that it is completely open to buyers and sellers in a way where buyers can get to choose which seller they want to make a deal with while sellers are able to price their goods however and whichever way they want. This not only goes for Guild Wars 2, but for many other games as well.
Based on the total ratings of 1214 orders in the past year
Very fast, as expected
500 Guild-Wars-2 Gold
11/26/2022
Nice service, fast delivery.
1000 Guild-Wars-2 Gold
11/23/2022
Fast Delivery A+
1000 Guild-Wars-2 Gold
11/23/2022
Applegold is one of the best thank you for a pleasant, speedy transaction!
2000 Guild-Wars-2 Gold
11/22/2022
PlayerAuctions makes it safe to buy video game currencies from our members by securing your payment and guaranteeing delivery.
Buyer creates order and send payment to PlayerAuctions
PlayerGuardian secures payment
Seller completes delivery within delivery guarantee
Buyer confirm delivery
Seller receives disbursement
Option 1: In-game, Face to Face Delivery
Sellers will select this method of delivery if they intend to meet your character in-game with one of their own characters. Usually a seller will coordinate a time and location in-game to meet your character.
Tips:
Be sure to confirm the time to account for time zone differences
Confirm which Shard or Server the delivery is to take place in case your game world has more than one.
Never, under any circumstances, return gold, item, etc. to the delivery character if ever asked. In the event the seller asks you to, please take A screenshot and report this to PlayerAuctions Customer Support.
Option 2: In-game Mailbox delivery.
Some sellers will select the option to deliver gold or items directly to an in-game mailbox. This option is less popular for larger Games like WoW, but is still viable amongst other games. This option can be convenient for smaller orders because you do not need to coordinate time of delivery.
Low Prices: Prices set by other players or PowerSellers on PlayerAuctions are significantly lower than the high markups you would find on expensive retail sites.
Guaranteed Security: PlayerAuctions is quite simply the most secure place to buy and sell MMO game assets. Through PlayerGuardian, you are 100% guaranteed full and as-described delivery, or your money back.
Reliable Delivery Speed: PlayerAuctions calculates each seller's average delivery speed from the seller's latest successfully completed deliveries, which gives you a clear idea of how fast the seller will deliver your order.
To see how quickly the seller may deliver your order, refer to the seller's delivery guarantee period, which is their promise to complete delivery within a certain timeframe after your payment is securely sent to PlayerAuctions and is successfully verified. Each seller sets their delivery guarantee period independent of PlayerAuctions. In the event that the seller is not able to complete the delivery within their guaranteed time, you may cancel the order without penalty for a hassle-free refund from PlayerAuctions.
PlayerAuctions guarantees that the seller will deliver your order, or your money back. The overwhelming majority of transactions through our site occur successfully. As for the very exceptional cases, you can rest assured that they have been carefully considered by our systems and processes, and we are well prepared to handle them in the rare event that they do occur. Read more.
Guild Wars 2 (GWII)
Guild Wars 2 by ArenaNet combines the fun of Action-based MMOs and the solid optimizations of tab-targeting combat. What is unique to the Guild Wars Franchise is that it was never based on a subscription model. It is a one-time purchase, and bam, you have access to the game and its servers forever. Players will never have to pay any monthly fees to continue enjoying GW2 but they will have to pay for new expansions.
While it's true that GW2, unlike the first GW, focuses more on PvP, PvE is still a strong element to the game. With epic dungeons and great expansions, there's so much end game content that it can be difficult for players to find what they want to focus on at first. There's even more content coming too, with a third expansion for Guild Wars 2 being announced in March 2020!
But as with all MMOs, whether PvE or PvP focused, one can never really get anywhere without some loot, gear, skills, levels, and, most importantly, gold.
GW2 Gold Makes the World Go'Round
It's a given fact of life that players simply need to amass a ton of Guild Wars 2 gold (or GW2 gold). The way they choose to go about it is important. There are plenty of guides to get GW2 gold, but they will all require time-intensive efforts. Some will even lead gamers down a dark path of exploits or botting (and they're a big no-no, mind you) which can lead to their account having problems. Sure, players can acquire them via other means, but drop rates, the hassles of dealing with other people and distributing loot fairly and, of course, the time it takes to gather gold can be daunting.
Guild Wars 2 gold is not easy to come by and it is very hard to grind for at the end game. There are tons of consistent ways to farm for said currency, but it can take a lot of time. Sometimes, farming for GW2 gold can take so much time it's no longer worth doing. Competing with literally hundreds of players in a single spot or performing activities that require more than one player to accomplish can be a high barrier-to-entry just to buy some basic stuff in the game.
Getting Guild Wars 2 Gold
Places like the Silverwastes can be absolutely dreadful for a gamer with no time. Balancing work and a grand game like Guild Wars 2 is a difficult thing to pull off. There are a few well known locations in the game where people can get GW2 gold, wherein one popular way is to farm crafting or cooking materials. Spawn locations for orichalcum ore, ancient wood, omnomberry, and other popular materials can often be camped. However, they constantly change, so players can never find a particular location and rely on it. This is one element that makes crafting camping tricky. But still, even in dungeons, charged lodestones can be farmed easily in Malchor's Leap and the Cursed Shore.
As for the pricing of currency, recent trends show, as mentioned previously, that gem rates for gold can be fickle and fluctuate often, dictated by the pricing scheme of ArenaNet at the time. ArenaNet, for those that don't know, is the video game company that developed Guild Wars 2.
Sellers for Guild Wars 2 Gold
Unbeknownst to some, there are sellers for Guild Wars 2 gold as well. Sellers are usually flush with currency thanks to the amount of hours that they have put in trying to farm it. But regardless of any predilections, Guild Wars 2 is a game that is well loved by its community, which is why so many people enjoy playing it (and farming stuff for it).
PlayerGuardian Buyer Protections
PlayerAuctions is the most secure place to buy and sell MMO game assets. Our proprietary security technology, PlayerGuardian, keeps you, your payments, and your trades protected and private. The protections below are provided to all PlayerAuctions buyers.
Guaranteed Payment Security
Convenient & Worry-Free Trading
A Secure, Trusted Trading Community
Guaranteed Full and As-Described Delivery, or Your Money Back
Guaranteed Seller On-Time Delivery, or Your Money Back
Information Privacy
PlayerAuctions After Sale 100% Support Guarantee
Transparent Seller Service Ratings
Bank-Level Data Security
Read more
Select server and Faction