Buy SUN Classic Heim – Soul of the Ultimate Nation Gold Market
Soul of the Ultimate Nation is back! Players in select territories can join the rebellion against the tyrannical emperor. Before that, they'll need some SUN Classic Heim to get started. The online marketplace can supply anyone who needs it, and it's quick and cheap to boot. Soon, they'll be bringing the fight to the emperor's doorstep.
SELL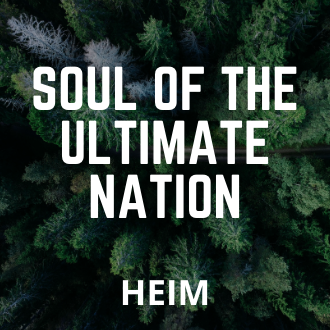 The Story of Soul of the Ultimate Nation
Soul of the Ultimate Nation (SUN for short) was a 2007 MMORPG created by Webzen. It was a highly popular game and lasted for six years. It closed in July 2013 due to a lack of players. An article notes that Webzen hasn't been updating the game for a while before the closure. Also, no promotions were made to attract new players.
Still, it's making a comeback in 2022. Webzen relaunched the game on March 10 in select territories. This re-release will have new quality-of-life features such as faster leveling, better graphics, and enhanced UI/UX. It will match the current MMOs, making it a unique experience.
The relaunch retains the original story. A tyrannical emperor of demons slipped through a gap in the human war and took over the realm. He ruled for 500 years until the rebellion sought to topple him from his throne and reclaim the land.
What is SUN Classic Gold?
Gold, or as the game calls it, Soul of the Ultimate Nation Heim, is the game's currency. It's used for various transactions and activities and is vital to the character's progress, which is why so many players opt to buy SUN Classic Heim.
As in the case of Sun Classic, progress is tied to equipment (though it isn't the only mark of progress). If players can't enhance their equipment, they'll be forced to keep changing and discarding their stuff. They'll always be at the bare minimum strength required to defeat the increasingly stronger enemies they meet.
Enhancing equipment means being able to use them for longer. Because players don't have to keep replacing their equipment, they can enjoy a smoother leveling experience. More than that, it lets them earn Heim from all kinds of activities without too much effort. Here are the ways to enhance equipment:
Enchant - Enchanting increases the base stats of equipment. For armor, that means increasing its defensive capabilities. Weapons, in contrast, get enhanced offensive stats. Equipment has a maximum Enchantment level of 18. As it goes up, the success rate of the process goes down, and the risk of losing the item goes up.
Awaken - Awakening adds new stats or abilities to the equipment. The process requires a High-Grade Material and a Common Material. What kind depends on the item to be awakened.
Evolve - Equipment with max-level awakenings may evolve into a higher grade, but not a higher tier. Only Special Accessories can increase both of those.
Zard Crafting - Zards are gems that increase the stats of or add an ability to equipment. Players can synthesize them or remove them from equipment.
These processes use Heim somehow, making them reasons to keep a SUN Classic Heim marketplace bookmarked. Buyers can get that quickly by buying SUN Classic gold from online sellers. With just one purchase, they'll never be in need again. They'll enjoy Soul of the Ultimate Nation Classic with everything they need (that can be bought with Heim).
Based on the total ratings of 12 orders in the past year
Seller was actively keeping in touch to let me know what was going on
50 M SUN-Classic Heim
03/22/2022
Great Communication and Speed will work with them again.
20 M SUN-Classic Heim
03/19/2022
PlayerAuctions makes it safe to buy video game currencies from our members by securing your payment and guaranteeing delivery.
Buyer creates order and send payment to PlayerAuctions
PlayerGuardian secures payment
Seller completes delivery within delivery guarantee
Buyer confirm delivery
Seller receives disbursement
Option 1: In-game, Face to Face Delivery
Sellers will select this method of delivery if they intend to meet your character in-game with one of their own characters. Usually a seller will coordinate a time and location in-game to meet your character.
Tips:
Be sure to confirm the time to account for time zone differences
Confirm which Shard or Server the delivery is to take place in case your game world has more than one.
Never, under any circumstances, return gold, item, etc. to the delivery character if ever asked. In the event the seller asks you to, please take A screenshot and report this to PlayerAuctions Customer Support.
Option 2: In-game Mailbox delivery.
Some sellers will select the option to deliver gold or items directly to an in-game mailbox. This option is less popular for larger Games like WoW, but is still viable amongst other games. This option can be convenient for smaller orders because you do not need to coordinate time of delivery.
Low Prices: Prices set by other players or PowerSellers on PlayerAuctions are significantly lower than the high markups you would find on expensive retail sites.
Guaranteed Security: PlayerAuctions is quite simply the most secure place to buy and sell MMO game assets. Through PlayerGuardian, you are 100% guaranteed full and as-described delivery, or your money back.
Reliable Delivery Speed: PlayerAuctions calculates each seller's average delivery speed from the seller's latest successfully completed deliveries, which gives you a clear idea of how fast the seller will deliver your order.
To see how quickly the seller may deliver your order, refer to the seller's delivery guarantee period, which is their promise to complete delivery within a certain timeframe after your payment is securely sent to PlayerAuctions and is successfully verified. Each seller sets their delivery guarantee period independent of PlayerAuctions. In the event that the seller is not able to complete the delivery within their guaranteed time, you may cancel the order without penalty for a hassle-free refund from PlayerAuctions.
PlayerAuctions guarantees that the seller will deliver your order, or your money back. The overwhelming majority of transactions through our site occur successfully. As for the very exceptional cases, you can rest assured that they have been carefully considered by our systems and processes, and we are well prepared to handle them in the rare event that they do occur. Read more.
PlayerGuardian Buyer Protections
PlayerAuctions is the most secure place to buy and sell MMO game assets. Our proprietary security technology, PlayerGuardian, keeps you, your payments, and your trades protected and private. The protections below are provided to all PlayerAuctions buyers.
Guaranteed Payment Security
Convenient & Worry-Free Trading
A Secure, Trusted Trading Community
Guaranteed Full and As-Described Delivery, or Your Money Back
Guaranteed Seller On-Time Delivery, or Your Money Back
Information Privacy
PlayerAuctions After Sale 100% Support Guarantee
Transparent Seller Service Ratings
Bank-Level Data Security
Read more
PlayerAuctions is an independent player-to-player marketplace for buying and selling virtual video game property. PlayerAuctions is NOT endorsed by, directly affiliated with, maintained, authorized, or sponsored by Soul of the Ultimate Nation or its trademark owner.
Select server and Faction