Old School RuneScape Fresh Start Worlds Gold for Sale
Fresh Start Servers are launching and players who need OSRS Fresh Start Gold can browse offers from trusted sellers on an online marketplace. Don't fall behind on skilling and gear: buy OSRS Fresh Start GP at the lowest prices with the fastest delivery from vetted sellers.
SELL
obeyer
187590793
Best price among sellers with a fair amount of ratings and feedback score.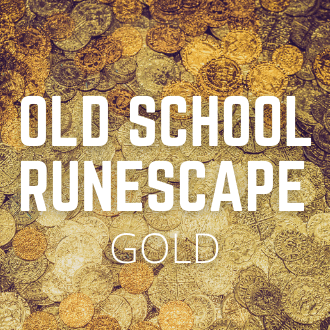 What Are Fresh Start Worlds in OSRS?
Fresh Start Worlds are a seasonal event in OSRS that Jagex plans to run for six months. It will be an entirely discrete set of servers, walled off from regular OSRS worlds and will require new accounts to play. Much like previous seasons, progression will carry over at the end. Fresh Start Worlds will not feature any other gameplay changes, nor unique rewards. It's simply designed as a new set of servers where players will all start on the same footing, giving newer players a chance to catch up to grizzled veterans.
Why Buy OSRS FSW Gold?
One difference between Fresh Start Worlds and Ironman is that trading will be enabled, meaning players who want to get an early advantage can opt to buy OSRS Fresh Start World Gold from trusted sellers. There's no better way to accelerate progress than an early infusion of Fresh Start World GP. Whether it's training skills via buying materials in bulk to boost a skill to 99 quickly, or having a full stock of Stamina Potions or Anglerfish to maximize grinding efficiency, or buying a full set of Rune Gear as soon as it's available to wear, there's no shortage to the benefits that gold can bring players.
Almost every part of OSRS's core gameplay loop is efficiency focused. Players will be forced to do calculations of the most efficient GP farming routes. This type of skilling and farming requires a substantial amount of investment in Gold to be able to do efficiently. From better resource gathering tools such as Axes, Pickaxes, and Fishing Rods to increased bank space to store raw materials for sale: having enough Gold can only bring in more Gold.
Fresh Start Worlds are also equalized, and all players will start at the same level and at the same place, meaning an early stock of gold will go much further than on regular servers. Buying Fresh Start World Gold from an online marketplace will allow players to corner a market for a certain material or to boost themselves to the top of a server in terms of combat level, letting them dominate the wilderness. OSRS Gold is always useful, and doubly so on Fresh Start World Servers.
How to Buy FSW RSGP
Players can buy OSRS Fresh Start World gold from an established marketplace, in particular they should look for one with a history of reputable trading in OSRS currency. Marketplaces can offer players the protection they need in terms of payment options, customer service and reviews to make sure offers come from vetted sources. Instead of scrounging sketchy offers on obscure forums, players should look for OSRS Fresh Start World Gold offers on a trusted marketplace.
Based on the total ratings of 37563 orders in the past year
quick and fast thanks
190 M OSRS Gold
12/05/2022
Quick, remote, safe.
100 M OSRS Gold
12/05/2022
Quick and simple.
100 M OSRS Gold
12/05/2022
Quick and easy
600 M OSRS Gold
12/05/2022
PlayerAuctions makes it safe to buy video game currencies from our members by securing your payment and guaranteeing delivery.
Buyer creates order and send payment to PlayerAuctions
PlayerGuardian secures payment
Seller completes delivery within delivery guarantee
Buyer confirm delivery
Seller receives disbursement
Option 1: In-game, Face to Face Delivery
Sellers will select this method of delivery if they intend to meet your character in-game with one of their own characters. Usually a seller will coordinate a time and location in-game to meet your character.
Tips:
Be sure to confirm the time to account for time zone differences
Confirm which Shard or Server the delivery is to take place in case your game world has more than one.
Never, under any circumstances, return gold, item, etc. to the delivery character if ever asked. In the event the seller asks you to, please take A screenshot and report this to PlayerAuctions Customer Support.
Option 2: In-game Mailbox delivery.
Some sellers will select the option to deliver gold or items directly to an in-game mailbox. This option is less popular for larger Games like WoW, but is still viable amongst other games. This option can be convenient for smaller orders because you do not need to coordinate time of delivery.
Low Prices: Prices set by other players or PowerSellers on PlayerAuctions are significantly lower than the high markups you would find on expensive retail sites.
Guaranteed Security: PlayerAuctions is quite simply the most secure place to buy and sell MMO game assets. Through PlayerGuardian, you are 100% guaranteed full and as-described delivery, or your money back.
Reliable Delivery Speed: PlayerAuctions calculates each seller's average delivery speed from the seller's latest successfully completed deliveries, which gives you a clear idea of how fast the seller will deliver your order.
To see how quickly the seller may deliver your order, refer to the seller's delivery guarantee period, which is their promise to complete delivery within a certain timeframe after your payment is securely sent to PlayerAuctions and is successfully verified. Each seller sets their delivery guarantee period independent of PlayerAuctions. In the event that the seller is not able to complete the delivery within their guaranteed time, you may cancel the order without penalty for a hassle-free refund from PlayerAuctions.
PlayerAuctions guarantees that the seller will deliver your order, or your money back. The overwhelming majority of transactions through our site occur successfully. As for the very exceptional cases, you can rest assured that they have been carefully considered by our systems and processes, and we are well prepared to handle them in the rare event that they do occur. Read more.
PlayerGuardian Buyer Protections
PlayerAuctions is the most secure place to buy and sell MMO game assets. Our proprietary security technology, PlayerGuardian, keeps you, your payments, and your trades protected and private. The protections below are provided to all PlayerAuctions buyers.
Guaranteed Payment Security
Convenient & Worry-Free Trading
A Secure, Trusted Trading Community
Guaranteed Full and As-Described Delivery, or Your Money Back
Guaranteed Seller On-Time Delivery, or Your Money Back
Information Privacy
PlayerAuctions After Sale 100% Support Guarantee
Transparent Seller Service Ratings
Bank-Level Data Security
Read more
Select server and Faction