Buy NBA MT Coins – NBA 2K23 MT Market
MT Coins are the in-game currency in NBA 2K used in the series' MyTeam mode since NBA 2K13. These are used to get the best players on your team. Buyers can buy NBA 2K Coins from trusted sellers on the marketplace. Time to level up your game and conquer the court with the place players, from Kevin Garnett to Kobe Bryant.
SELL
globalgame
194195507
Best price among sellers with a fair amount of ratings and feedback score.
globalgame
194301526
Best price among sellers with a fair amount of ratings and feedback score.
globalgame
194301531
Best price among sellers with a fair amount of ratings and feedback score.
globalgame
194301546
Best price among sellers with a fair amount of ratings and feedback score.
globalgame
194301552
Best price among sellers with a fair amount of ratings and feedback score.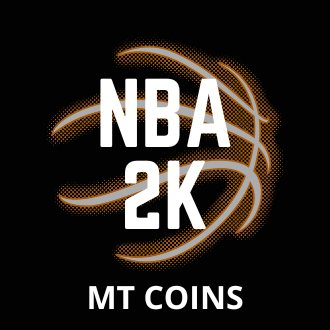 Why Players Buy NBA 2K23 MT Coins
The best team in the NBA is determined by its weakest player. Even if you have the best 5-star starters, with the different currencies in the latest 2K games, aside from Virtual Currency (VC), MyTEAM Coins are used only in games that are available in MyTEAM. These are used to purchase packs and players, then use those players in their collection to work, level up, and play with friends. Players who want to focus on playing in MyTeam need to invest in MT Coins to build the ultimate team. That's why players who want to buy MT 2K23 coins can browse offers from trusted sellers on a marketplace. The different packs and game modes for MyTeam are listed below:
Player Packs:
Starter Packs
League Packs
Game Modes Where NBA 2k23 MT Choins are Helpful:
Triple Threat (Online & Single Player): Compete in a 3v3 random AI or another player to compete to gain prizes or progress on the leaderboard.
Unlimited: Compete with other players online with your lineup for a seasonal reward card. Each Unlimited needs a specific number of wins as you progress, and every loss will demote you a tier until you can bounce back.
Limited: A limited-time game mode is only available every Friday-Sunday with new rules every weekend. You can find and collect.
Clutch Time: Utilize for best starting five players and compete against an AI. Win 10 games per tier without losing three in a row. The gameplay is fast-paced: a five-minute quarter, a 4-point line, sudden death overtime, and a 14-second shot clock.
Draft: This mode requires a full lineup of player cards, including the latest cards in MyTeam.
Challenges: Scenarios based on what happened in NBA games. Once you finish them, you cannot play them again for a reward. Weekly challenges are updated every Thursday.
Domination: Play every team in the NBA. For each team you beat, you must gain a specific amount of MT made in a game as a requirement to pass. After every progression, the amount of MT required gets higher. Once you reach 33 stars, you may begin Historic Domination.
History of NBA MyTeam
MyTeam was first introduced in NBA 2K13 and now became one of the essential parts of the NBA2K series. The NBA 2K23 MT Coins mechanic was introduced at around the same time. It focuses on single-player and multiplayer aspects of the game, where players would buy and earn player cards to push their NBA2K career further to be the best, which is why players need this premium currency. EA is further updated and expanding the ever-growing roster, adding several new features such as rating cards, gem levels, and Auction Houses. Anyone who plays MyTeam knows that you need to be in supply of MT Coins as new content will keep being added in each update.
Based on the total ratings of 329 orders in the past year
nice and easy
600 K NBA-2K MT
06/03/2023
Quick and easy !!!! Legit!!!
100 K NBA-2K MT
05/24/2023
Very helpful
1000 K NBA-2K MT
05/12/2023
Thanks for the fast delivery!
100 K NBA-2K MT
04/30/2023
PlayerAuctions makes it safe to buy video game currencies from our members by securing your payment and guaranteeing delivery.
Buyer creates order and send payment to PlayerAuctions
PlayerGuardian secures payment
Seller completes delivery within delivery guarantee
Buyer confirm delivery
Seller receives disbursement
Option 1: In-game, Face to Face Delivery
Sellers will select this method of delivery if they intend to meet your character in-game with one of their own characters. Usually a seller will coordinate a time and location in-game to meet your character.
Tips:
Be sure to confirm the time to account for time zone differences
Confirm which Shard or Server the delivery is to take place in case your game world has more than one.
Never, under any circumstances, return gold, item, etc. to the delivery character if ever asked. In the event the seller asks you to, please take A screenshot and report this to PlayerAuctions Customer Support.
Option 2: In-game Mailbox delivery.
Some sellers will select the option to deliver gold or items directly to an in-game mailbox. This option is less popular for larger Games like WoW, but is still viable amongst other games. This option can be convenient for smaller orders because you do not need to coordinate time of delivery.
Low Prices: Prices set by other players or PowerSellers on PlayerAuctions are significantly lower than the high markups you would find on expensive retail sites.
Guaranteed Security: PlayerAuctions is quite simply the most secure place to buy and sell MMO game assets. Through PlayerGuardian, you are 100% guaranteed full and as-described delivery, or your money back.
Reliable Delivery Speed: PlayerAuctions calculates each seller's average delivery speed from the seller's latest successfully completed deliveries, which gives you a clear idea of how fast the seller will deliver your order.
To see how quickly the seller may deliver your order, refer to the seller's delivery guarantee period, which is their promise to complete delivery within a certain timeframe after your payment is securely sent to PlayerAuctions and is successfully verified. Each seller sets their delivery guarantee period independent of PlayerAuctions. In the event that the seller is not able to complete the delivery within their guaranteed time, you may cancel the order without penalty for a hassle-free refund from PlayerAuctions.
PlayerAuctions guarantees that the seller will deliver your order, or your money back. The overwhelming majority of transactions through our site occur successfully. As for the very exceptional cases, you can rest assured that they have been carefully considered by our systems and processes, and we are well prepared to handle them in the rare event that they do occur. Read more.
PlayerGuardian Buyer Protections
PlayerAuctions is the most secure place to buy and sell MMO game assets. Our proprietary security technology, PlayerGuardian, keeps you, your payments, and your trades protected and private. The protections below are provided to all PlayerAuctions buyers.
Guaranteed Payment Security
Convenient & Worry-Free Trading
A Secure, Trusted Trading Community
Guaranteed Full and As-Described Delivery, or Your Money Back
Guaranteed Seller On-Time Delivery, or Your Money Back
Information Privacy
PlayerAuctions After Sale 100% Support Guarantee
Transparent Seller Service Ratings
Bank-Level Data Security
Read more
PlayerAuctions is an independent player-to-player marketplace for buying and selling virtual video game property. PlayerAuctions is NOT endorsed by, directly affiliated with, maintained, authorized, or sponsored by NBA 2K or its trademark owner.
Select server and Faction