Steam | 9 Year Badge | 300+ Games | Chicksgsteam13
I Want to Sell
Steam-All Server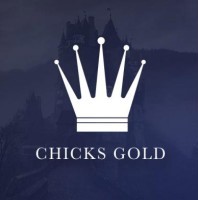 Dec-08-2021 09:14:38 AM

602 time(s)

Instant
1. Check out and complete the payment
2. Receive an email with the Game Account details
3. Log in to the Game Account and verify description
4. Confirm the delivery
5. Seller gets paid
9 Year Badge
300+ Games
List of Games:
Apex Legends
CODE VEIN Demo
Crossout
Torque Drift
Phantasy Star Online 2 New Genesis
Walking Simulator 2020
Euro Truck Simulator 2 - XF Tuning Pack
Euro Truck Simulator 2 - HS-Schoch Tuning Pack
Euro Truck Simulator 2 - FH Tuning Pack
Euro Truck Simulator 2 - Actros Tuning Pack
Euro Truck Simulator 2 - Heavy Cargo Pack
Euro Truck Simulator 2 - Special Transport
Euro Truck Simulator 2 - Dragon Truck Design Pack
Euro Truck Simulator 2 - Mighty Griffin Tuning Pack
Euro Truck Simulator 2 - Window Flags
Little Nightmares Limited Free Promotional Package - May 2021
Metro Exodus (WW)
Euro Truck Simulator 2 - Iberia
Century Playtest for Playtesters
Old School RuneScape
Stellaris: Federations
Stellaris: Ancient Relics Story Pack
Splitgate
Ryse: Son of Rome
Rocket Arena
Crysis® 3 Digital Deluxe Edition
Titanfall® 2: Ultimate Edition
Just Cause 3: Multiplayer Mod
Red Dead Online
Overcooked! 2
Need for Speed™ Heat Deluxe Edition
Sea of Solitude
STAR WARS Jedi: Fallen Order
EA Play (1 Month)
STAR WARS™: The Old Republic™
Blood of Steel
Euro Truck Simulator 2 - Bulgarian Paint Jobs Pack
Euro Truck Simulator 2 - Italia
Euro Truck Simulator 2 - Beyond the Baltic Sea
Euro Truck Simulator 2 - Romanian Paint Jobs Pack
Euro Truck Simulator 2 - Road to the Black Sea
Euro Truck Simulator 2 - Vive la France !
Euro Truck Simulator 2 - Turkish Paint Jobs Pack
Sinking Simulator
Who's Your Daddy
Crusader Kings II
Factorio
Mindustry
Kerbal Space Program: Breaking Ground Expansion
Kerbal Space Program: Making History Expansion
Elite Dangerous: Commander Deluxe Edition (non-key)
Cities: Skylines - Snowfall
Stellaris: Humanoids Species Pack
Stellaris: MegaCorp
Stellaris: Distant Stars Story Pack
Stellaris: Synthetic Dawn Story Pack
Door Kickers
Stellaris: Apocalypse
Stellaris: Leviathans Story Pack
Stellaris: Plantoids Species Pack
Kingdoms and Castles
Stellaris: Utopia
Fallout Shelter
Orwell: Ignorance is Strength
Orwell
Scanner Sombre
Seasons after Fall
The Shrouded Isle
Wargame: Red Dragon
Tiny Echo
Amnesia Fortnight 2017
Darwin's Dinner Prototype
The Gods Must Be Hungry Prototype
I Have No Idea What I'm Doing Prototype
Kiln Prototype
Uurnog Uurnlimited
Creeper World 3: Arc Eternal
Stellaris: Anniversary Portraits
VRChat
The Long Dark
Intelligent Design: An Evolutionary Sandbox
Gunpoint Retail
TS Marketplace: Platform Clutter Pack
TS Marketplace: Town Scenery Pack
Train Simulator 2017 Standard Edition - Humble
Mad Games Tycoon
Out of the Park Baseball 18
Rebuild 3: Gangs of Deadsville
Cities: Skylines - Mass Transit
Universe Sandbox Early Access
Tropico 5 - Complete Collection
Car Mechanic Simulator 2018
Heat Signature
Kero Blaster
Sherlock Holmes: The Devil's Daughter
Armello
Galactic Civilizations III
SimplePlanes
DARK SOULS™ II: Scholar of the First Sin
Nongünz
Wuppo
Overcooked
War for the Overworld (Humble Monthly)
Offworld Trading Company
ONE PIECE BURNING BLOOD
NBA 2K17
Pillars of Eternity - Hero Edition
Eterium
HackyZack
Stories Untold
Worms W.M.D
Momodora: Reverie Under the Moonlight
The Banner Saga 2
Killing Floor 2
Democracy 3: Social Engineering
Call of Duty: Modern Warfare 3 Retail (RoW)
Lumber King
Pro Evolution Soccer 2017
Last Man Standing Free
Half-Life 2: DownFall
龙魂时刻
Loading Screen Simulator
b
Blood and Bacon
Reigns
ETS2 + ATS - Wheel Tuning Pack
Euro Truck Simulator 2 - Cabin Accessories
Euro Truck Simulator 2 - High Power Cargo Pack
Euro Truck Simulator 2 - Scandinavia
Euro Truck Simulator 2 - Going East!
Ashes of the Singularity: Escalation
Brigador
Maize
Plague Inc: Evolved
Shoppe Keep - Deluxe(Game + OST)
Stellaris
SUPERHOT
This War of Mine: The Little Ones
This War of Mine: War Child Charity
This War of Mine
Car Mechanic Simulator 2015 - Car Stripping
Car Mechanic Simulator 2015 - TraderPack
Learn to Fly 3
Tomb Raider: Legend
DiRT Rally
GoNNER - Press Jump To Die Edition
INSIDE
Metrico+
Super Rude Bear Resurrection
This Is the Police
The Turing Test
Undertale
Spintires
Hard West
FRONTIERS
Ice Lakes
Gods Will Be Watching
Project Highrise
Slime-san
Tumblestone
Event[0]
Kingdom: New Lands Royal Edition
Black Mesa
Layers of Fear: Masterpiece Edition
The Witness
Space Run Galaxy
RIVE
Poly Bridge
ONE PIECE PIRATE WARRIORS 3
Morphblade
Flat Heroes
Blueprint Tycoon
Game Corp DX
Double Fine Adventure
System Shock Pack
Hand Of Fate
Guacamelee! Gold Edition
Dusty Revenge:Co-Op Edition
Shutshimi Steam Store and Retail
Chroma Squad
Rocketbirds Hardboiled Chicken
Luna's Wandering Stars
Team Indie
GRAV
Ballistick
Potatoman Seeks the Troof
JumpJet Rex
TIMEframe
Super Galaxy Squadron EX Turbo
Dangerous Highschool Girls in Trouble
Rituals
Q.U.B.E: Director's Cut
Guns of Icarus Online Retail
Monster Loves You!
Total War: WARHAMMER Retail (WW)
Hidden Folks
Disco Dodgeball
Ninja Pizza Girl
Streamline
Ellipsis
Girls Like Robots
Secrets of Rætikon Retail Key
Hot Tin Roof Deluxe
Sproggiwood Enlightened Edition
AI War Fleet Command Retail
Song of the Deep Retail
Waking Mars
Retro Game Crunch
Mini Metro
7 Grand Steps Retail Keys
A Virus Named Tom with Soundtrack
2064: Read Only Memories
ROCKETSROCKETSROCKETS
Human Resource Machine
Spirits
Thirty Flights of Loving
The Swapper
Guacamelee! Super Turbo Championship Edition
VVVVVV Comp
Superbrothers: Sword and Sworcery EP Retail
No Time To Explain Remastered
Mushroom11 - Steam Keys
World of Goo
Octodad: Dadliest Catch
Invisible, Inc.
Nuclear Throne (2014)
Overgrowth
Day of the Tentacle Remastered
Stardew Valley
Buried: An Interactive Story
WWE 2K17
Awesomenauts
Starbound
The Stanley Parable
Towns
Paladins
SNOW - Open Beta
Brawlhalla Free On Demand
Papers, Please
Reus
Riders of Icarus Open Beta
Tharsis
Shelter 2
Savage Lands
Youtubers Life
Big Pharma
Car Mechanic Simulator 2015
TS2016 Box
RollerCoaster Tycoon®: Deluxe
Out of the Park Baseball 17
Mortal Kombat X
RimWorld
Fractured Space Free Weekend - Mar 2016
The Sims 3
Endless Sky
Scribblenauts Unlimited
Tropico 4 Retail
You Have 10 Seconds 2
Rodina Demo
You Have 10 Seconds
Zero G Arena
Kholat
Space Engineers Retail
Rust Alpha
Life is Strange Episode 1
Evolve Stage 2
Call of Duty: Black Ops III
Just Cause 3
The Way of Life Free Edition
Bully: Scholarship Edition
Chivalry: Medieval Warfare
NBA 2K16
Assassin's Creed Black Flag Digital Standard Edition
PAYDAY 2
Mount & Blade Full Collection
Gun Done
Insanity Clicker
Surgeon Simulator: Anniversary Edition
Mount and Blade Warband - Demo
Epic Clicker Journey
Jedi Knight: Jedi Academy
Grand Theft Auto V
Left 4 Dead 2 (AU)
Warface
Rocket League® - Batman v Superman: Dawn of Justice Car Pack
Rocket League®
SMITE
Warframe
Bloons TD Battles
Ghoul Kid
MapleStory
Heroes & Generals
DOOM Open Beta
Creativerse Free
HB Strategy 2016 - Core Tier
HB Strategy 2016 - $12 Tier
HB Strategy 2016 - BTA Tier
The Expendabros
Castle Crashers Blacksmith
ARK: Survival Of The Fittest
The Escapists
Stick RPG 2
Prison Architect
Unturned
Shadowgate: MacVenture Series
Shadowgate (2014)
How To Survive Third Person
Overlord II
It came from space, and ate our brains
Overlord Retail
How to Survive Retail and Steam
Euro Truck Simulator 2 - Christmas Paint Jobs Pack
Skyrim Script Extender (SKSE)
Elder Scrolls V: Skyrim (NA)
Survivor Squad
Cities: Skylines Deluxe Edition Retail
Project Zomboid Retail
Trove
Race The Sun
ORION: Prelude
Dirty Bomb
TERA
Reflex
Clicker Heroes
CS:GO Prime Status Upgrade
Sins of a Dark Age - Live
Besiege
World of Guns: Gun Disassembly
Castle Crashers
Hack 'n' Slash GIFT
Bad Rats: the Rats Revenge
PlanetSide 2
God Mode Gift
War Thunder
Screencheat Prepurchase
Robocraft
Lunar Flight
Farming World
Zoo Park
Codename Rickshaw - Spacebase
Car Mechanic Simulator
Rescue: Everyday Heroes
Post Master
Warlock Master of the Arcane
Cities in Motion 2
Sword of the Stars II: Enhanced Edition
Darkest Hour: A Hearts of Iron Game Comp
March of the Eagles Retail
War of the Roses Pack
Serena
Primal Carnage
Slender: The Arrival
The Dream Machine: Chapter 4
The Dream Machine - Base Game
Dungeon of Elements
Intake
Beat Hazard Mega Bundle Retail
Total War: Shogun 2 - Fall of the Samurai Retail
Company of Heroes 2 - Oberkommando West
Empire: Total War Retail
Sonic and All-Stars Racing Transformed Collection (RoW)
NiGHTS into Dreams Retail
Dreamcast Games Comp
Full Mojo Rampage
Saints Row IV (AU)
Euro Truck Simulator 2 Retail
Grid 2 Retail
Blackguards - Standard Edition
Insurgency
Always Sometimes Monsters
Tesla Effect
Jack Lumber
Mutant Blobs Attack
Eldritch
The Novelist
Banished
Shadowrun Returns Retail
Risk of Rain
Jazzpunk
Amnesia: Machine for Pigs
OlliOlli
Insanely Twisted Shadow Planet Retail
Tower of Guns
Teleglitch: Base Game
theHunter Classic
Tribes: Ascend
Blacklight: Retribution
APB Reloaded
Anarchy Arcade
Loadout
Toribash
Fistful of Frags
Democracy 3
FTL: Faster Than Light Retail
Zen Bound 2 Retail
Super Hexagon Retail
Osmos Retail Key
DustForce Retail
AAAaAAAAA!!! for the Awesome Retail
Tactical Intervention
Loadout Campaign Beta
Counter-Strike Nexon: Zombies
Soldier Front 2
HAWKEN
Fallen Earth
Quake Live
No More Room in Hell
Super Crate Box
Cry of Fear
Kerbal Space Program Retail
Turbo Dismount
Sid Meiers Pirates Retail
Changing Worlds Map Pack: Continents
Sid Meier's Civilization V: Scrambled Nations Map Pack
Sid Meier's Civilization V: Brave New World
Civilizations V Gods and Kings
Sid Meier's Civilization V Retail
Sid Meiers Railroads Retail
Sid Meier's Ace Patrol: Pacific Skies
Sid Meier's Ace Patrol
Civilization IV Complete Edition
Sid Meier's Civilization III: Complete Retail
Just Cause Bundle
Rising Storm Retail
Zeno Clash Retail
Zeno Clash 2 Retail
Dwarfs Retail
Rock of Ages Retail
Killing Floor Retail
Garry's Mod
Dota 2 - Gift
| Feedback | Comment | From Buyer | Time |
| --- | --- | --- | --- |
PlayerAuctions makes it safe to buy from our members by securing your payment and guaranteeing delivery.
Buyer creates order and send payment to PlayerAuctions
PlayerGuardian secures payment
Seller completes delivery within delivery guarantee
Buyer confirm delivery
Seller receives disbursement
Option 1: In-game, Face to Face Delivery
Sellers will select this method of delivery if they intend to meet your character in-game with one of their own characters. Usually a seller will coordinate a time and location in-game to meet your character.
Tips:
Be sure to confirm the time to account for time zone differences
Confirm which Shard or Server the delivery is to take place in case your game world has more than one.
Never, under any circumstances, return gold, item, etc. to the delivery character if ever asked. In the event the seller asks you to, please take A screenshot and report this to PlayerAuctions Customer Support.
Option 2: In-game Mailbox delivery.
Some sellers will select the option to deliver gold or items directly to an in-game mailbox. This option is less popular for larger Games like WoW, but is still viable amongst other games. This option can be convenient for smaller orders because you do not need to coordinate time of delivery.
Low Prices: Prices set by other players or PowerSellers on PlayerAuctions are significantly lower than the high markups you would find on expensive retail sites.
Guaranteed Security: PlayerAuctions is quite simply the most secure place to buy and sell MMO game assets. Through PlayerGuardian, you are 100% guaranteed full and as-described delivery, or your money back.
Reliable Delivery Speed: PlayerAuctions calculates each seller's average delivery speed from the seller's latest successfully completed deliveries, which gives you a clear idea of how fast the seller will deliver your order.
To see how quickly the seller may deliver your order, refer to the seller's delivery guarantee period, which is their promise to complete delivery within a certain timeframe after your payment is securely sent to PlayerAuctions and is successfully verified. Each seller sets their delivery guarantee period independent of PlayerAuctions. In the event that the seller is not able to complete the delivery within their guaranteed time, you may cancel the order without penalty for a hassle-free refund from PlayerAuctions.
PlayerAuctions guarantees that the seller will deliver your order, or your money back. The overwhelming majority of transactions through our site occur successfully. As for the very exceptional cases, you can rest assured that they have been carefully considered by our systems and processes, and we are well prepared to handle them in the rare event that they do occur. Read more.
PlayerGuardian Buyer Protections
PlayerAuctions is the most secure place to buy and sell MMO game assets. Our proprietary security technology, PlayerGuardian, keeps you, your payments, and your trades protected and private. The protections below are provided to all PlayerAuctions buyers.
Guaranteed Payment Security
Convenient & Worry-Free Trading
A Secure, Trusted Trading Community
Guaranteed Full and As-Described Delivery, or Your Money Back
Guaranteed Seller On-Time Delivery, or Your Money Back
Information Privacy
PlayerAuctions After Sale 100% Support Guarantee
Transparent Seller Service Ratings
Bank-Level Data Security
Read more