RARE STACKED OG FN FA ACCOUNT | RENEGADE RAIDER | PURPLE SKULL TROOPER | BLACK KNIGHT | MERRY MINT AXE | MAKO | FLOSS | OG STW | +200 SKINS
I Want to Sell
Fortnite-1-PC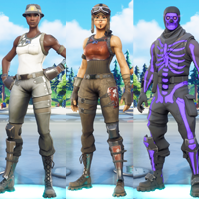 Jun-20-2022 11:19:43 AM

711 time(s)

24 Hours

30-Day Seller Performance

New Seller

Member since 2022

Total orders

Fortnite
account reviews

Total rating

Fortnite
account rating

Total orders: 0

Member since: 2022

0.0

Fortnite account : Seller Rating

(0)
1. Check out and complete the payment
2. Receive an email with the Game Account details
3. Log in to the Game Account and verify description
4. Confirm the delivery
5. Seller gets paid
imgur.com/a/4Sa1aOd
^^FULL LOCKER IMAGES^^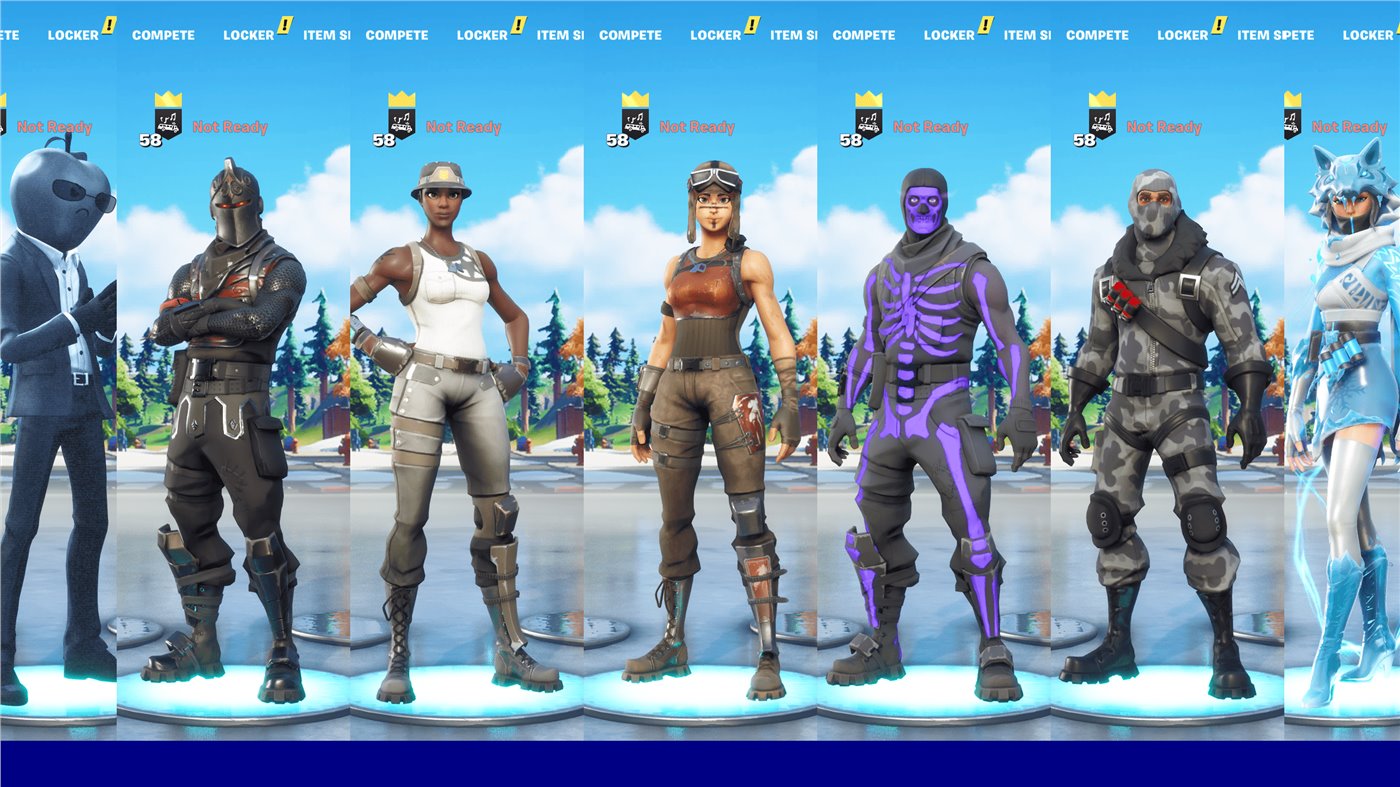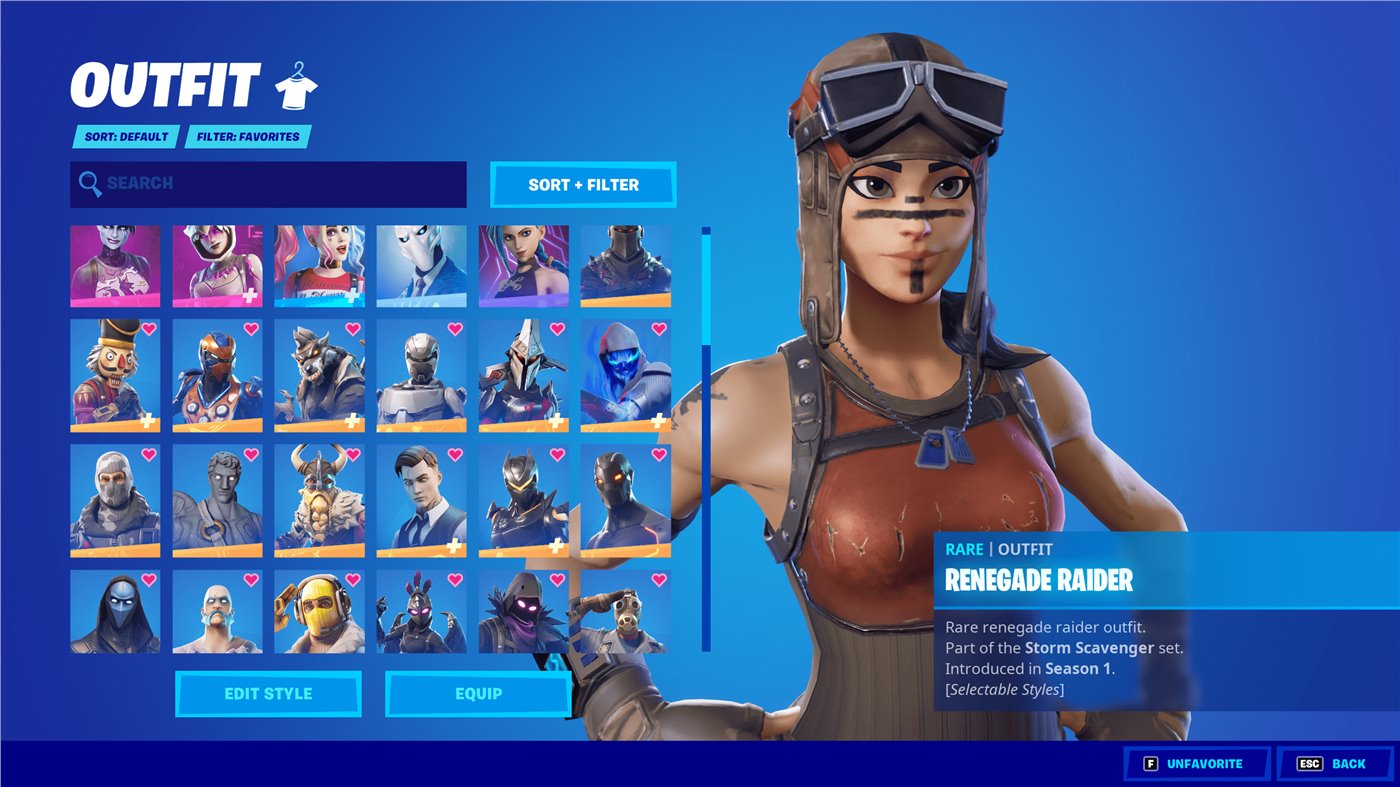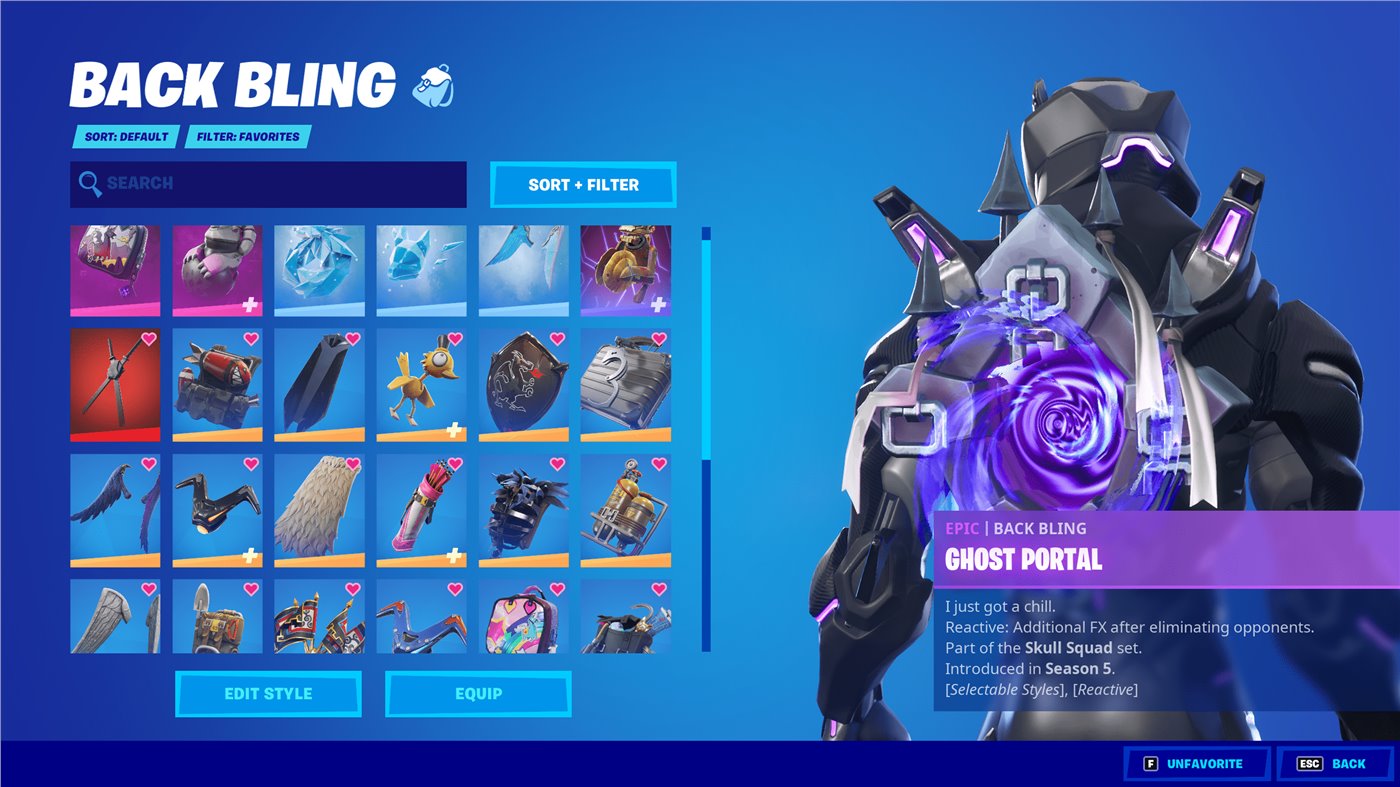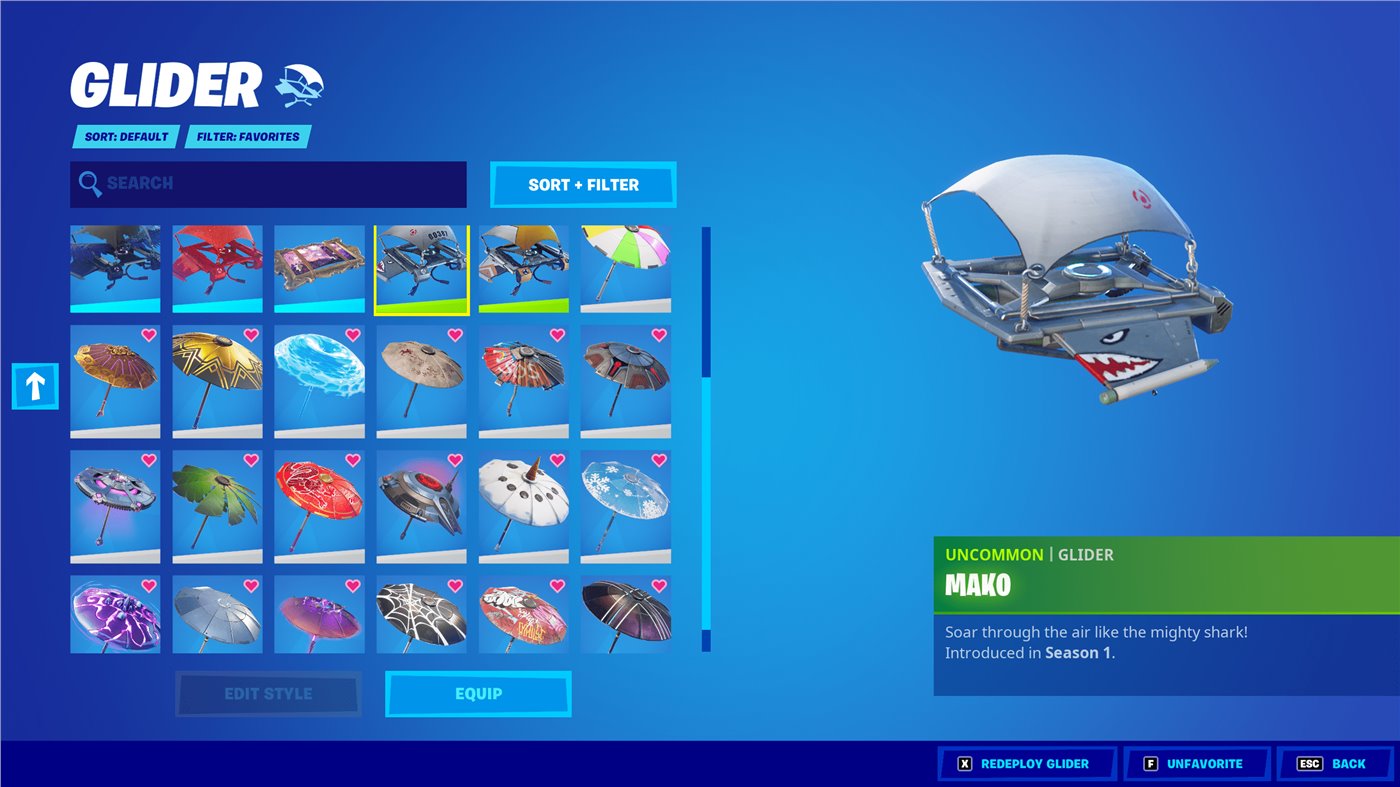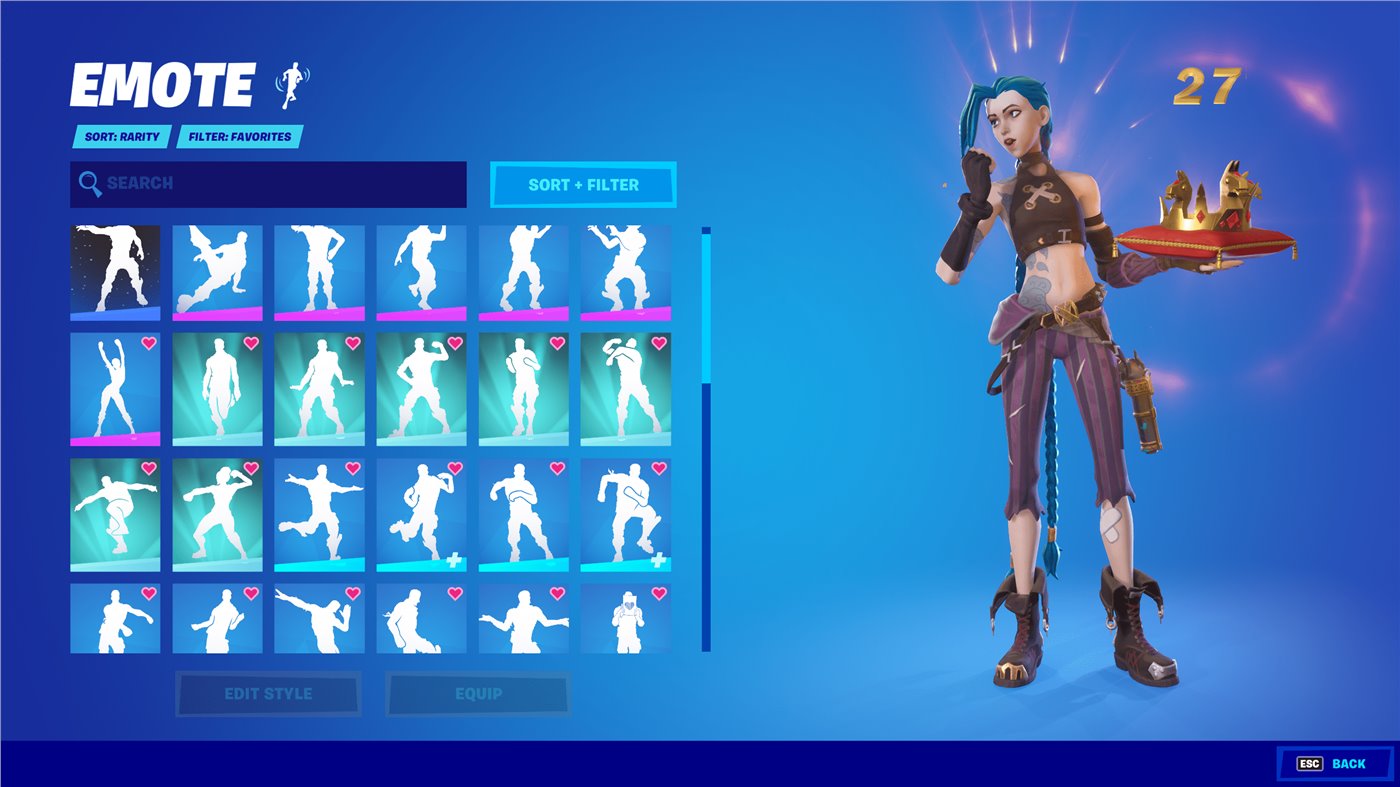 OG FORTNITE FULL ACCESS ACCOUNT
With this account you can easily grow up your youtube or something else, you can add youtube, twitch or paypal in the nickname if it will be possible. Account has 0 earnings and doesn't have content creator code but statistics are very high ~15k matches, ~30k kills. I'm selling this account because I don't play so hard Fortnite like in chapter 1/2 so I want money for the time spent. Account has OG Save The World for farming vbucks. Probably this account is one of the rarest accounts in Fortnite. For more information please message me.
The price is adequate for the account, all accounts with renegade raider skin below $5000 are scams or are stolen.
OG SKINS:
- RENEGADE RAIDER
- PURPLE SKULL TROOPER
- RECON EXPERT
RARE & EXCLUSIVE SKINS:

- HAVOC (first twitch prime [VERY RARE])
- SUB COMMANDER (first twitch prime [VERY RARE])
- TRAILBLAZER (second twitch prime [VERY RARE])
- OMEGA; WITCH COLORS (4 season [VERY RARE])
- VI (fortnite crew)
- TART TYCOON (tournament skin)
- PEELY (og banana)
- LT. EVERGREEN (christmas exclusive)
- WOOLY WARRIOR (christmas exclusive)
- EON (XBOX One S Bundle)
- REFLEX (GForce Bundle)
- SURF STRIDER (Intel Bundle)
- THE VISITOR (season 4 exclusive)
- ENFORCER (season 5 exclusive)
- A.I.M. (season 6 exclusive)
- RUIN (season 8 exclusive)
- DEADPOOL (chapter 2, season 2 exclusive)
- AQUAMAN (chapter 2, season 3 exclusive)
- and more
STARTER PACKS:
- Rogue Agent Starter Pack (1)
- Wingman Starter Pack (2)
- The Ace Starter Pack (3)
- Summit Striker Starter Pack (4)
- Cobalt Starter Pack (5)
- Laguna Starter Pack (6)
- Red Strike Starter Pack (8)
- Wavebreaker Starter Pack (9)
- Iris Starter Pack (10)
BATTLE PASS SKINS:
- RENEGADE RAIDER (1 SEASON - 20 LEVEL - 1200 V-BUCKS)
- BLACK KNIGHT (2 SEASON - 70 TIER)
- THE REAPER (3 SEASON - 100 TIER)
- OMEGA (4 SEASON - 100 TIER)
- RAGNAROK (5 SEASON - 100 TIER)
- DIRE (6 SEASON - 100 TIER)
- THE ICE KING (7 SEASON - 100 TIER)
- NOT FULL BATTLEPASS (8 SEASON - 89 TIER)
- NO BATTLEPASS (9 SEASON - 13 TIER)
- NO BATTLEPASS (10 SEASON - 16 TIER)
- FUSION (2 CHAPTER, 1 SEASON - 100 TIER)
- MIDAS (2 CHAPTER, 2 SEASON - 100 TIER)
- ETERNAL KNIGHT (2 CHAPTER, 3 SEASON - 100 TIER)
- TONY STARK (2 CHAPTER, 4 SEASON - 100 TIER)
- MENACE (2 CHAPTER, 5 SEASON - 100 TIER)
- SPIRE ASSASSIN (2 CHAPTER, 6 SEASON - 100 TIER)
- RICK SANCHEZ (2 CHAPTER, 7 SEASON - 100 TIER)
- CARNAGE (2 CHAPTER, 8 SEASON - 100 TIER)
- SPIDER-MAN (3 CHAPTER, 1 SEASON - 100 TIER)
- NO BATTLEPASS (3 CHAPTER, 2 SEASON - 10 TIER)

OG DANCES:
- RAMBUNCTIOUS (LAST SEEN ~1149 DAYS [VERY RARE])
- FRESH (LAST SEEN ~1170 DAYS [VERY RARE])
- WIDOW'S PIROUETTE (LAST SEEN ~974 DAYS [VERY RARE])
- FLOSS (2 season)
- TAKE THE L (3 season)
- and more
YOU CAN PLAY WITH THE MOST OG PRESET IN FORTNITE:
OUTFIT: RENEGADE RAIDER
BACKBLING: OG PURPLE GHOST PORTAL
PICKAXE: MERRY MINT AXE
GLIDER: MAKO

OUTFITS = ~207
BACK BLINGS = ~188
EMOTES = ~151
HARVESTING TOOLS = ~158
GLIDERS = ~130
UMBRELLAS = ~23
CONTRAILS = ~81
WRAPS = ~95
MUSIC = ~46
GAMES ON EPIC GAMES ACCOUNT:
- Fortnite
- Absolute Drift
- AER Memories of Old
- Among Us
- ARK Editor
- ARK: Survival Evolved
- Blair Witch
- Borderlands 2
- Borderlands: The Pre-Sequel
- Cities: Skylines
- Crying Suns
- Darkest Dungeon
- Dead by Daylight
- Dungeons 3
- Football Manager 2020
- Frostpunk
- Godfall
- Grand Theft Auto V
- Hell is other demons
- HITMAN
- Horizon Chase Turbo
- Idle Champions of the Forgotten Realms
- Inside
- Jurassic World Evolution
- Metro Last Light Redux
- MudRunner
- Night in the Woods
- Nioh: The Complete Edition
- Oddworld: New 'n' Tasty!
- Overcooked
- Overcooked 2
- Pathway
- PC Building Simulator
- Pikuniku
- Pine
- Prison Architect
- Rage 2
- Remnant: From the Ashes
- Rise of the Tomb Raider: 20 Year Celebration
- Rocket League
- Rogue Company
- Salt and Sanctuary
- Shadow of the Tomb Raider: Definitive Edition
- Shadowrun Hong Kong
- Shadowrun Returns
- Shadowrun: Dragonfall - Director's Cut
- Sheltered
- Sid Meier's Civilization VI
- STAR WARS Battlefront II: CELEBRATION EDITION
- Stick it to the Man
- Stranded Deep
- Sunless Sea
- Surviving Mars
- Tales of the Neon Sea
- The Alto Collection
- The Long Dark
- theHunter: Call of the Wild
- Tomb Raider: GAME OF THE YEAR EDITION
- Tropico 5
- Watch Dogs 2
- while True: learn()
- Yoku's Island Express

I don't take responsibility and don't give a refund when an account gets banned for any type. The account is full access with mail.
| Feedback | Comment | From Buyer | Time |
| --- | --- | --- | --- |
PlayerAuctions makes it safe to buy from our members by securing your payment and guaranteeing delivery.
Buyer creates order and send payment to PlayerAuctions
PlayerGuardian secures payment
Seller completes delivery within delivery guarantee
Buyer confirm delivery
Seller receives disbursement
Option 1: In-game, Face to Face Delivery
Sellers will select this method of delivery if they intend to meet your character in-game with one of their own characters. Usually a seller will coordinate a time and location in-game to meet your character.
Tips:
Be sure to confirm the time to account for time zone differences
Confirm which Shard or Server the delivery is to take place in case your game world has more than one.
Never, under any circumstances, return gold, item, etc. to the delivery character if ever asked. In the event the seller asks you to, please take A screenshot and report this to PlayerAuctions Customer Support.
Option 2: In-game Mailbox delivery.
Some sellers will select the option to deliver gold or items directly to an in-game mailbox. This option is less popular for larger Games like WoW, but is still viable amongst other games. This option can be convenient for smaller orders because you do not need to coordinate time of delivery.
Low Prices: Prices set by other players or PowerSellers on PlayerAuctions are significantly lower than the high markups you would find on expensive retail sites.
Guaranteed Security: PlayerAuctions is quite simply the most secure place to buy and sell MMO game assets. Through PlayerGuardian, you are 100% guaranteed full and as-described delivery, or your money back.
Reliable Delivery Speed: PlayerAuctions calculates each seller's average delivery speed from the seller's latest successfully completed deliveries, which gives you a clear idea of how fast the seller will deliver your order.
To see how quickly the seller may deliver your order, refer to the seller's delivery guarantee period, which is their promise to complete delivery within a certain timeframe after your payment is securely sent to PlayerAuctions and is successfully verified. Each seller sets their delivery guarantee period independent of PlayerAuctions. In the event that the seller is not able to complete the delivery within their guaranteed time, you may cancel the order without penalty for a hassle-free refund from PlayerAuctions.
PlayerAuctions guarantees that the seller will deliver your order, or your money back. The overwhelming majority of transactions through our site occur successfully. As for the very exceptional cases, you can rest assured that they have been carefully considered by our systems and processes, and we are well prepared to handle them in the rare event that they do occur. Read more.
PlayerGuardian Buyer Protections
PlayerAuctions is the most secure place to buy and sell MMO game assets. Our proprietary security technology, PlayerGuardian, keeps you, your payments, and your trades protected and private. The protections below are provided to all PlayerAuctions buyers.
Guaranteed Payment Security
Convenient & Worry-Free Trading
A Secure, Trusted Trading Community
Guaranteed Full and As-Described Delivery, or Your Money Back
Guaranteed Seller On-Time Delivery, or Your Money Back
Information Privacy
PlayerAuctions After Sale 100% Support Guarantee
Transparent Seller Service Ratings
Bank-Level Data Security
Read more