💎 [PC,EA APP] 119 lvl | 47 legendary items | BP season 8 | Limited skins (Y2 Anniversary,Genesis events) | OG prime skins | 650 apex coins(388)
I Want to Sell
Apex Legends-PC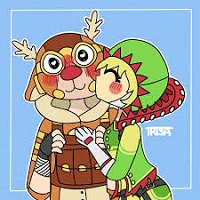 Feb-24-2023 00:54:31 AM

87 time(s)

Instant

Lvl 1

30-Day Seller Performance

Seller Lvl 1
Member since 2019

Total orders

Apex Legends
account reviews

Total rating

Apex Legends
account rating

Total orders: 1,469

Member since: 2019

5.0

Apex Legends account : Seller Rating

(842)
1. Check out and complete the payment
2. Receive an email with the Game Account details
3. Log in to the Game Account and verify description
4. Confirm the delivery
5. Seller gets paid
Only PC, ORIGIN/EA APP

Steam unlinked
(
Steam has recently been unlinked and maybe KD on linking a new Steam account)

* according to EA and Steam policy, the account cannot be linked to another Steam account in six month, please notice
* Steam unlinked - December 17th, 2022.

You can only play through ORIGIN/EA APP
Account season 1
OG skins,badges and trackers
Bloodhound and Lifeline Editions
Limited skins
905
crafting metals \
10200
legend tokens \ 650 apex coins
Lifetime kills: 1026+
K/DR: 1.13

Battle pass:



Season 1

- NO BOUGHT


Season 8

- 110 lvl(BOUGHT)


Season 9

- 60 lvl(NO BOUGHT)


Season 10

- 8 lvl(NO BOUGHT)


Season 14

- 9 lvl(NO BOUGHT)


Season 15

- 3 lvl(NO BOUGHT)


Seasons 2,3,4,5,6,7,11,12,13

- 1 lvl(NO BOUGHT)



Prime skins:
Pathfinder - Core Crafted
Wraith - Queen of Hearts
Caustic - Cold Blooded
Mirage - Brand Ambassador
Octane - Adrenaline Affliction
Wattson - Electric Royalty
Crypto - Dragonskin
Revenant - Sakura Steel
Loba - Rose Gold
Fuse - Freedom Fighter
Valkyrie - Deep Dive
Seer - Check Me Out
Ash - Venom Blade
Newcastle - Stone Skies
Catalyst - Natural Essence

Badges:
Bloodhound -
2000 damage.
Lifeline -
2500 damage.

Wraith -
3000 damage.

Horizon -
2000 damage.
+

Badge "ARENAS WIN STREAK"x8
+
Badge "Year 2 Anniversary"
+
A large number of badges with events 8,9,14 seasons.


Ranked:
Seasons 8,9 -

Platinum


Season 10 -

Bronze(Animated badge)
Seasons 2,3,4,5,6,7,11,12,13,14 -
Not played
Season 15 - ROOKIE 4(Not played)

Main:
Wraith - 439+ kills.
Horizon - 179+ kills.
Bloodhound - 124+ kills.
Lifeline - 86+ kills.
bangalore - 54+ kills.


Great account because of the small K / DR for doing TOP badges - 4000 dmg and 20 kills!
---
Additionally, we are not accepting refund if you purchase by mistake or do not like it. So, please do not forget to check everything before your purchase from the link below.



You can see screenshots of the account below:
🡻

---
It comes with full access and you can change the email address to yours after purchase if you want.
Please let me know if you have any questions.
Please send me a message if you need more account information.
I will answer you as soon as possible
Delivery of this order:
INSTANT
(Automatic delivery of all data after your payment)


100% SAFE !



Warning

⚠

⚠⚠

Don't use any 3rd party application, Use cheat or hack, Play 1 team match with hackers, Exploit bugs or anything else that causes a BANNED account. I will not be responsible for it! So use your account wisely. All my accounts have been verified and have not been played with prohibited programs.
How purchasing on PlayerAuctions works?
1.
After you send your payment to PlayerAuctions via the method of your choice, wait for a confirmation email. However, if your order seems to be stuck in "Pending Payment" or "Verifying Payment" state please read below for more information on how to fix the situation.


- What is Payment Verification?
To prevent payment fraud, we occasionally review individual orders to confirm that you, the buyer, authorized the payment, and to verify your identity. Typically, the order will be automatically passed within minutes. However, occasionally our Payments Compliance Team will need more information to verify you. 'More information' might include a phone call, a copy of a valid government issued ID (e.g. driver's license, passport), and/or a payment receipt.
- How Do I Get Verified?
If you are stuck at payment verification, you should have received an email requesting additional information, as part of our security procedure, with the subject line 'Action Required: Your Order ID #N1X Requires Verification'. You need to reply to this email with the requested documents for us to review in order to get verified.
Sometimes this email can end up in your junk folder, so be sure to check there if you cannot see it!

- Why is my order's status still "Pending Payment"?
Occasionally, a buyer's payment institution (e.g., AmazonPay, Visa, Skrill, and so on.) will fail to authorize a payment, causing an order to get stuck in a "Pending Payment" status on our system.
When this happens, the best solution is to:
Go to the Order Details page,

Click "Pay Now" (you'll have to go through the payment process again)

Alternatively, you can cancel the order and re-order it.
2.
Details will be delivered instantly and automatically by PlayerAuctions after the payment verification is completed.
3.
Please inspect the account before confirming and make sure to leave a positive feedback!
💚
4.
In case you happen to have any questions or concerns, please contact me via the in-built message system and I will get back to you as soon as possible.
| Feedback | Comment | From Buyer | Time |
| --- | --- | --- | --- |
PlayerAuctions makes it safe to buy from our members by securing your payment and guaranteeing delivery.
Buyer creates order and send payment to PlayerAuctions
PlayerGuardian secures payment
Seller completes delivery within delivery guarantee
Buyer confirm delivery
Seller receives disbursement
Option 1: In-game, Face to Face Delivery
Sellers will select this method of delivery if they intend to meet your character in-game with one of their own characters. Usually a seller will coordinate a time and location in-game to meet your character.
Tips:
Be sure to confirm the time to account for time zone differences
Confirm which Shard or Server the delivery is to take place in case your game world has more than one.
Never, under any circumstances, return gold, item, etc. to the delivery character if ever asked. In the event the seller asks you to, please take A screenshot and report this to PlayerAuctions Customer Support.
Option 2: In-game Mailbox delivery.
Some sellers will select the option to deliver gold or items directly to an in-game mailbox. This option is less popular for larger Games like WoW, but is still viable amongst other games. This option can be convenient for smaller orders because you do not need to coordinate time of delivery.
Low Prices: Prices set by other players or PowerSellers on PlayerAuctions are significantly lower than the high markups you would find on expensive retail sites.
Guaranteed Security: PlayerAuctions is quite simply the most secure place to buy and sell MMO game assets. Through PlayerGuardian, you are 100% guaranteed full and as-described delivery, or your money back.
Reliable Delivery Speed: PlayerAuctions calculates each seller's average delivery speed from the seller's latest successfully completed deliveries, which gives you a clear idea of how fast the seller will deliver your order.
To see how quickly the seller may deliver your order, refer to the seller's delivery guarantee period, which is their promise to complete delivery within a certain timeframe after your payment is securely sent to PlayerAuctions and is successfully verified. Each seller sets their delivery guarantee period independent of PlayerAuctions. In the event that the seller is not able to complete the delivery within their guaranteed time, you may cancel the order without penalty for a hassle-free refund from PlayerAuctions.
PlayerAuctions guarantees that the seller will deliver your order, or your money back. The overwhelming majority of transactions through our site occur successfully. As for the very exceptional cases, you can rest assured that they have been carefully considered by our systems and processes, and we are well prepared to handle them in the rare event that they do occur. Read more.
PlayerGuardian Buyer Protections
PlayerAuctions is the most secure place to buy and sell MMO game assets. Our proprietary security technology, PlayerGuardian, keeps you, your payments, and your trades protected and private. The protections below are provided to all PlayerAuctions buyers.
Guaranteed Payment Security
Convenient & Worry-Free Trading
A Secure, Trusted Trading Community
Guaranteed Full and As-Described Delivery, or Your Money Back
Guaranteed Seller On-Time Delivery, or Your Money Back
Information Privacy
PlayerAuctions After Sale 100% Support Guarantee
Transparent Seller Service Ratings
Bank-Level Data Security
Read more