Buy & Sell Vindictus Gold - Vindictus Currency Market
Vindictus epitomizes all the qualities of a timeless hack & slash game. Maximize your character's full combat potential by raising its in-game Vindictus currency. The action never stops in Vindictus, so why should you? PlayerAuctions provides safe player-to-player transactions for Vindictus gold.
SELL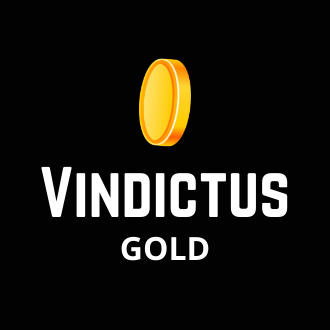 Buy Vindictus Gold at PlayerAuctions
Action MMORPGs are a staple in the gaming genre, and one of the most well-known titles is Vindictus Online. With its easy and intuitive combat system, a solid fantasy setting, and graphics that can still compete with today's modern gaming industry, it shouldn't be a surprise why Vindictus Online remains as a must-try. With Vindictus gold, you can enjoy the game even more.
Vindictus Gold: Why You Need It
Developed by Korean game studio DevCAT, an in-house game studio by publisher Nexon, the game takes place hundreds of years before Mabinogi, another MMORPG from the same creator. In this particular era, humans have been waging a seemingly endless war to destroy Fomors and abominable humanoid creatures to bring back Morrighan, the black-winged goddess who will carry them into Erinn paradise. Living in these dark times are heroes representing a particular class. Meaning, selecting a hero is choosing a certain class, as the two are tied together.
Getting Vindictus Gold? Here's How
Aside from having unique attributes and fighting styles, heroes also use and equip items. One way to obtain these items would be to buy them using Vindictus gold. Therefore, like any other MMOs, it's important for players to gather this specific resource. There are many ways in the game to earn Vindictus gold. Simply by raiding, doing dailies, and obtaining precious loot from bosses and then selling them. The problem with these methods, however, is that you have to do them consistently for an extended period just to be able to get a decent amount. So, if you're in need of gold, you can do those methods of grunt work.
How would you be able to earn lots of gold in the game? Simple: you can buy Vindictus gold. It's not difficult to find players online who sell gold, but it's not easy to find a legit one. Don't worry because we here at PlayerAuctions are available to help you.
Buy Vindictus Gold from PlayerAuctions
PlayerAuctions is a player-to-player online platform. Players can buy and sell among themselves things related to online games, such as accounts, items, and currency including Vindictus gold. So, if you're looking for Vindictus gold, there is no better place than at PlayerAuctions.
To ensure that your personal details are protected, we have put in place a PlayerGuardian system. To help you find a trustworthy seller, we have a five-tier PowerSeller system. Lastly, in case you encounter any issues with our website or services, we have a customer support team that you can reach out to .
Vindictus Online is a unique and charming action game that has so much to offer. So, don't spend too much time on the game simply to get rich; instead, leave that to us at PlayerAuctions.
Based on the total ratings of 41 orders in the past year
Best and quick
1000 M Vindictus Gold
09/24/2023
Very very good! Buy with confidence and will buy again. Thank you!
200 M Vindictus Gold
09/16/2023
good delivery just as expected. thanks werjank!
300 M Vindictus Gold
09/01/2023
PlayerAuctions makes it safe to buy video game currencies from our members by securing your payment and guaranteeing delivery.
Buyer creates order and send payment to PlayerAuctions
PlayerGuardian secures payment
Seller completes delivery within delivery guarantee
Buyer confirm delivery
Seller receives disbursement
Option 1: In-game, Face to Face Delivery
Sellers will select this method of delivery if they intend to meet your character in-game with one of their own characters. Usually a seller will coordinate a time and location in-game to meet your character.
Tips:
Be sure to confirm the time to account for time zone differences
Confirm which Shard or Server the delivery is to take place in case your game world has more than one.
Never, under any circumstances, return gold, item, etc. to the delivery character if ever asked. In the event the seller asks you to, please take A screenshot and report this to PlayerAuctions Customer Support.
Option 2: In-game Mailbox delivery.
Some sellers will select the option to deliver gold or items directly to an in-game mailbox. This option is less popular for larger Games like WoW, but is still viable amongst other games. This option can be convenient for smaller orders because you do not need to coordinate time of delivery.
Low Prices: Prices set by other players or PowerSellers on PlayerAuctions are significantly lower than the high markups you would find on expensive retail sites.
Guaranteed Security: PlayerAuctions is quite simply the most secure place to buy and sell MMO game assets. Through PlayerGuardian, you are 100% guaranteed full and as-described delivery, or your money back.
Reliable Delivery Speed: PlayerAuctions calculates each seller's average delivery speed from the seller's latest successfully completed deliveries, which gives you a clear idea of how fast the seller will deliver your order.
To see how quickly the seller may deliver your order, refer to the seller's delivery guarantee period, which is their promise to complete delivery within a certain timeframe after your payment is securely sent to PlayerAuctions and is successfully verified. Each seller sets their delivery guarantee period independent of PlayerAuctions. In the event that the seller is not able to complete the delivery within their guaranteed time, you may cancel the order without penalty for a hassle-free refund from PlayerAuctions.
PlayerAuctions guarantees that the seller will deliver your order, or your money back. The overwhelming majority of transactions through our site occur successfully. As for the very exceptional cases, you can rest assured that they have been carefully considered by our systems and processes, and we are well prepared to handle them in the rare event that they do occur. Read more.
It's not easy to find an action-MMO that has a broad appeal, let alone a lasting one. Perhaps it's because Vindictus is not an unknown MMO title. In fact, despite the games release years ago, it's still one of the best examples of the subgenre since it has so much to offer. With Vindictus gold, you can get so much more game play.
Why You Need Vindictus Gold
A not-so-well-known fact about Vindictus is that it's the next installment of the MMO Mabinogi. The game takes place hundreds of years ago in a period of history where humans waged war against the Fomors and monstrous humanoids. The purpose was for the black-winged goddess, "Morrighan" to return and take them to the paradise of Erinn. Involved in the violence during these chaotic times are the heroes from different classes.
There are over nine heroes players can choose from, and each of them has their signature fighting style. If you're planning get the game, it's vital to choose the one that fits your playing style. More importantly, select a hero so you can grow. If you're skeptical or thinking that you're not good enough, no worries because you'll have plenty of time to learn the ropes.
Let's talk about the heroes. Vella and Lann exert Twin Swords. Vella has greater focus on speed and combat precision, while Lann is more about power. For players who prefer to play defensively and rely on counterattacks, Fiona is the superwoman. As for players who prefer a nuker character, who can support in a few melee attacks, Evie is the way to go since she's one of the most versatile characters in Vindicuts.
Arisha is another hero that utilizes both melee abilities and magic, and has adequate speed and dodging. Lynn is skillful when it comes to swift and powerful attacks, but what sets her apart is that she utilizes her glaive.
Meanwhile, Karok is for those who prefer raw strength over brains, as this character is full of tough attacks. He uses three approaches in combat: a pillar as a weapon, hand-to-hand fighting, and grappling. Another good example of physical strength is Hurk, a hero who uses a two-handed sword to give massive damage and powerful counterattacks. Lastly, for players who prefer to strike from afar, Kai would be their best bet.
Getting Vindictus Gold Quick and Easy
Aside from learning how to play and manage a particular hero, it's essential to equip yourself and use items because without them, your character won't be able to reach its maximum potential.
There are many ways to get the necessary items for your character, and one of them is by buying them with Vindictus gold. Saving up is essential and there are different ways to farm for Vindictus gold. You can participate in raids and dailies and pick up loot from bosses that can be sold for a good price to both NPCs and players. The problem is that it takes lots of time to be able to rack up a decent amount.
Thankfully, there's a way around that: buying Vindictus gold from online sellers. By doing so, you can save time that would've been used on farming and just focus on enjoying the nuts and bolts of the game. If you're worried about sites that claim to offer Vindictus gold but are actually phishing and scamming sites, then don't be, because there's always one place where you can get things related to online games the fast and convenient way at PlayerAuctions.
Get Vindictus Gold From PlayerAuctions
PlayerAuctions is a player to player online trading platform where players can buy and sell items, accounts, and currency for a wide plethora of online games. So, if you need Vindictus gold or other things for a different online game title, then you've come to the right place.
To ensure that our client's private details and transactions are safe with us, we have developed a PlayerGuardian system. We have a five-tier PowerSeller system that our buyers can utilize as a reference to check our seller's on-site reputation. Basically, players can determine which seller(s) to do transactions with. Lastly, we have a live customer support team that our clients can contact if they have any questions or problems .
The best part of Vindictus is the fighting, not the grinding. So, perhaps, if you want to cut your time in half, then there's always PlayerAuctions.
PlayerGuardian Buyer Protections
PlayerAuctions is the most secure place to buy and sell MMO game assets. Our proprietary security technology, PlayerGuardian, keeps you, your payments, and your trades protected and private. The protections below are provided to all PlayerAuctions buyers.
Guaranteed Payment Security
Convenient & Worry-Free Trading
A Secure, Trusted Trading Community
Guaranteed Full and As-Described Delivery, or Your Money Back
Guaranteed Seller On-Time Delivery, or Your Money Back
Information Privacy
PlayerAuctions After Sale 100% Support Guarantee
Transparent Seller Service Ratings
Bank-Level Data Security
Read more
PlayerAuctions is an independent player-to-player marketplace for buying and selling virtual video game property. PlayerAuctions is NOT endorsed by, directly affiliated with, maintained, authorized, or sponsored by Vindictus or its trademark owner.
Select server and Faction