Full access I Army all nations 7 ranks I Aviation 5-6-7 ranks I rare vehicles I Maus:)
I Want to Sell
War Thunder-Main Server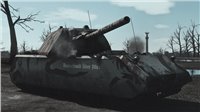 Aug-21-2021 14:05:42 PM

19 time(s)

24 Hours
1. Check out and complete the payment
2. Receive an email with the Game Account details
3. Log in to the Game Account and verify description
4. Confirm the delivery
5. Seller gets paid
Army: there is a top tier of all nations of rank 7, with the exception of some newly introduced vehicles in the last patch. rare and premium cars + talismans. Briefly from interesting things: M1A2 Abrams, Leopard 2 A6, STRV 122B PLSS, T-72B3, T-80BVM, Leclerc S2, Ariete PSO, Type 90 (B), ZTZ99, Maus, Merkava Mk.2B, Panther 2, Coelian, Royal Tiger 2 with 105mm gun, Soviet Panther T-5, Pakpuma 75mm, Polish Leopard 2, Ersatz M10, VFW, Katyusha, BMP-2M, EBR, etc.
Aviation: all nations have been upgraded to 6-7 ranks (France, China 5), there are premium mid-rank aircraft, rare + talismans. Briefly from interesting things: F-4E Phantom II (also FGR.2, FG.1, F-4EJ), MIG-23, SU-17M2, MIG-21MF, Yak-38M, F11-F, A-4E Early with bulpups, A-7 with mavericks, G.91 R3 with AS-20 Nords, A-26C-45, Me 262 A1-a / U1, TIS-MA, ITP (M1), La-174, MIG -21PFM, NC.900 (fw 190 for France), etc.
There are top-end helicopters, but not for all nations. All Soviet helicopters, including Ka-50, all USA helicopters, all Italian helicopters, all German helicopters, excluding the EC-665 Tiger UHT.
20 million sl. There are a lot of bets on golden eagles for the future. Rare decals, bushes, decorators, icons, titles, tricolor and snow smoke for the plane. About 200 days of premium account. Achievement bonus on the forum for almost all CBT in WT.
I sell acc, of course, together with the mail. All dialogues are exclusively on this site, strictly according to the rules. Feel free to contact me if you have any questions also for screenshots, i will provide all the necessary information about account. Have a good day:)
| Feedback | Comment | From Buyer | Time |
| --- | --- | --- | --- |
PlayerAuctions makes it safe to buy from our members by securing your payment and guaranteeing delivery.
Buyer creates order and send payment to PlayerAuctions
PlayerGuardian secures payment
Seller completes delivery within delivery guarantee
Buyer confirm delivery
Seller receives disbursement
Option 1: In-game, Face to Face Delivery
Sellers will select this method of delivery if they intend to meet your character in-game with one of their own characters. Usually a seller will coordinate a time and location in-game to meet your character.
Tips:
Be sure to confirm the time to account for time zone differences
Confirm which Shard or Server the delivery is to take place in case your game world has more than one.
Never, under any circumstances, return gold, item, etc. to the delivery character if ever asked. In the event the seller asks you to, please take A screenshot and report this to PlayerAuctions Customer Support.
Option 2: In-game Mailbox delivery.
Some sellers will select the option to deliver gold or items directly to an in-game mailbox. This option is less popular for larger Games like WoW, but is still viable amongst other games. This option can be convenient for smaller orders because you do not need to coordinate time of delivery.
Low Prices: Prices set by other players or PowerSellers on PlayerAuctions are significantly lower than the high markups you would find on expensive retail sites.
Guaranteed Security: PlayerAuctions is quite simply the most secure place to buy and sell MMO game assets. Through PlayerGuardian, you are 100% guaranteed full and as-described delivery, or your money back.
Reliable Delivery Speed: PlayerAuctions calculates each seller's average delivery speed from the seller's latest successfully completed deliveries, which gives you a clear idea of how fast the seller will deliver your order.
To see how quickly the seller may deliver your order, refer to the seller's delivery guarantee period, which is their promise to complete delivery within a certain timeframe after your payment is securely sent to PlayerAuctions and is successfully verified. Each seller sets their delivery guarantee period independent of PlayerAuctions. In the event that the seller is not able to complete the delivery within their guaranteed time, you may cancel the order without penalty for a hassle-free refund from PlayerAuctions.
PlayerAuctions guarantees that the seller will deliver your order, or your money back. The overwhelming majority of transactions through our site occur successfully. As for the very exceptional cases, you can rest assured that they have been carefully considered by our systems and processes, and we are well prepared to handle them in the rare event that they do occur. Read more.
PlayerGuardian Buyer Protections
PlayerAuctions is the most secure place to buy and sell MMO game assets. Our proprietary security technology, PlayerGuardian, keeps you, your payments, and your trades protected and private. The protections below are provided to all PlayerAuctions buyers.
Guaranteed Payment Security
Convenient & Worry-Free Trading
A Secure, Trusted Trading Community
Guaranteed Full and As-Described Delivery, or Your Money Back
Guaranteed Seller On-Time Delivery, or Your Money Back
Information Privacy
PlayerAuctions After Sale 100% Support Guarantee
Transparent Seller Service Ratings
Bank-Level Data Security
Read more