Region: NA - NA1 - | Level: 2 | Rank: Unranked | Skins: 1 | Chromas: 0 | Agents: 4 | Buddies: 15 | Sprays: 14 | Cards: 17 | Titles:
I Want to Sell
Valorant-US
Dec-21-2021 13:53:11 PM

79 time(s)

Instant
1. Check out and complete the payment
2. Receive an email with the Game Account details
3. Log in to the Game Account and verify description
4. Confirm the delivery
5. Seller gets paid
Level: 2 | Rank: Unranked
LastGamePlayed: 6/23/2021 7:55:36 PM | ValorantPoints: 0 | Radianite Points: 90
Skins Count: 1
[1]-Soul Silencer Ghost
Chromas Count: 0
Agents Count: 4
[1]-Omen
[2]-Skye
[3]-Killjoy
[4]-Reyna
Buddies Count: 15
[1]-EP 1 // 2 Coin Buddy
[2]-VALORANT Coin Buddy
[3]-EP1: Iron Buddy
[4]-EP1: Iron Buddy
[5]-EP 1 // 2 Coin Buddy
[6]-Grim Delight Buddy
[7]-Dallah Buddy
[8]-Bear Tactics Buddy
[9]-EP 1 // 3 Coin Buddy
[10]-Immortal Rose Buddy
[11]-Immortal Rose Buddy
[12]-Grim Delight Buddy
[13]-Bear Tactics Buddy
[14]-VALORANT Coin Buddy
[15]-EP 1 // 3 Coin Buddy
Sprays Count: 14
[1]-Omen Spray
[2]-Dark Focus Spray
[3]-It Hunts Spray
[4]-V for VALORANT Spray
[5]-Variable Removed Spray
[6]-On Your Trail Spray
[7]-Don't Cross Me Spray
[8]-Wild Life Spray
[9]-Chicken Out Spray
[10]-Stay Safe, Wash Your Hands Spray
[11]-Marked for Death Spray
[12]-Leer Spray
[13]-GLHF Spray
[14]-The Seeker Spray
Cards Count: 17
[1]-VALORANT Skye Card
[2]-Phantom Schema Card
[3]-V Protocol Card
[4]-Code Red Card
[5]-VALORANT Killjoy Card
[6]-Holidaze Card
[7]-Chicken Noir Card
[8]-VALORANT Reyna Card
[9]-Year One Card
[10]-What's Another Death Card
[11]-Duality Card
[12]-VALORANT Omen Card
[13]-New Recruit Card
[14]-VALORANT Cypher Card
[15]-Vandal Schema Card
[16]-EP 1 // IGNITION Card
[17]-Bucky Schema Card
Titles Count: 13
[1]-Wraith Title
[2]-Recruit Title
[3]-Spicy Title
[4]-Foxy Title
[5]-Watchdog Title
[6]-Chicken Title
[7]-Techie Title
[8]-Trailblazer Title
[9]-Empress Title
[10]-Catalyst Title
[11]-Revenant Title
[12]-Pumped Title
[13]-Harbinger Title

When you buy an account please leave a review so other potential buyers can see that you're
satisfied with the account. In case you want to leave a negative review, please message me first
and tell me about any issues because I'm at your service.
If you think this account is expensive, keep in mind that for this price you can
buy 2 packs of cigarettes that you own for a day or two, but this account
is yours permanently.
About negative feedback:
As for negative reviews, I'm not a seller that doesn't have them, but you can see
that all of those accounts are priced below $5, and those buyers don't want any
help - I think that these buyers are actually sellers that have double accounts
and are doing this to potentially erase competition and take their buyers away.
If you need any proof, feel free to contact me.
About scams on this site:
You have to know that nobody can scam you, if you have an issue with your account
first contact the seller and ask them to help you. If the seller is adamant
that the account worked before selling it to you you can always open a dispute
In that dispute you can describe your problem and after 24 hours, after the investigation
is over, they will notify you if there was a mistake and you'll be issued a
refund. If the investigation team thinks you're trying to scam the seller,
they will hand over the money to the seller.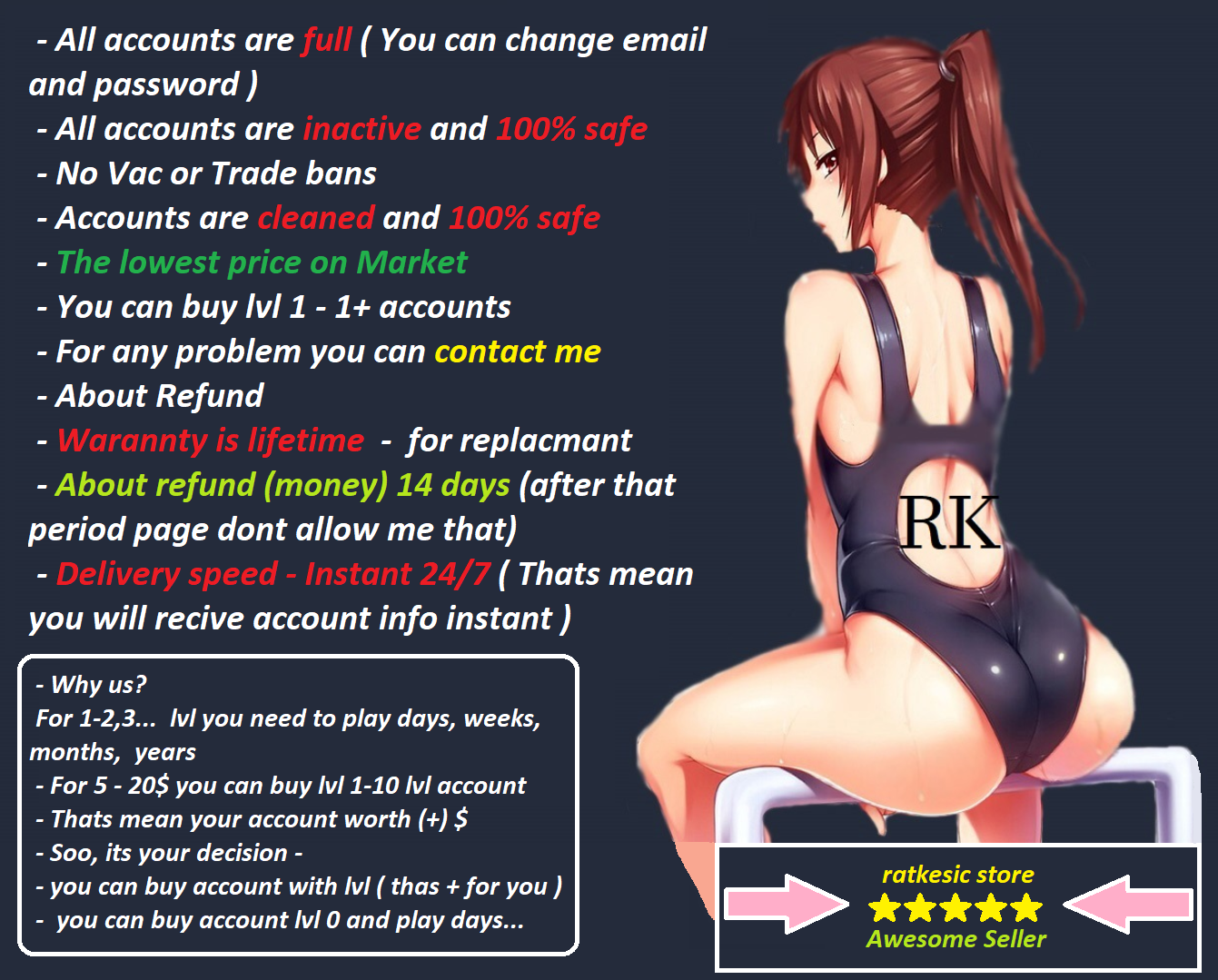 | Feedback | Comment | From Buyer | Time |
| --- | --- | --- | --- |
PlayerAuctions makes it safe to buy from our members by securing your payment and guaranteeing delivery.
Buyer creates order and send payment to PlayerAuctions
PlayerGuardian secures payment
Seller completes delivery within delivery guarantee
Buyer confirm delivery
Seller receives disbursement
Option 1: In-game, Face to Face Delivery
Sellers will select this method of delivery if they intend to meet your character in-game with one of their own characters. Usually a seller will coordinate a time and location in-game to meet your character.
Tips:
Be sure to confirm the time to account for time zone differences
Confirm which Shard or Server the delivery is to take place in case your game world has more than one.
Never, under any circumstances, return gold, item, etc. to the delivery character if ever asked. In the event the seller asks you to, please take A screenshot and report this to PlayerAuctions Customer Support.
Option 2: In-game Mailbox delivery.
Some sellers will select the option to deliver gold or items directly to an in-game mailbox. This option is less popular for larger Games like WoW, but is still viable amongst other games. This option can be convenient for smaller orders because you do not need to coordinate time of delivery.
Low Prices: Prices set by other players or PowerSellers on PlayerAuctions are significantly lower than the high markups you would find on expensive retail sites.
Guaranteed Security: PlayerAuctions is quite simply the most secure place to buy and sell MMO game assets. Through PlayerGuardian, you are 100% guaranteed full and as-described delivery, or your money back.
Reliable Delivery Speed: PlayerAuctions calculates each seller's average delivery speed from the seller's latest successfully completed deliveries, which gives you a clear idea of how fast the seller will deliver your order.
To see how quickly the seller may deliver your order, refer to the seller's delivery guarantee period, which is their promise to complete delivery within a certain timeframe after your payment is securely sent to PlayerAuctions and is successfully verified. Each seller sets their delivery guarantee period independent of PlayerAuctions. In the event that the seller is not able to complete the delivery within their guaranteed time, you may cancel the order without penalty for a hassle-free refund from PlayerAuctions.
PlayerAuctions guarantees that the seller will deliver your order, or your money back. The overwhelming majority of transactions through our site occur successfully. As for the very exceptional cases, you can rest assured that they have been carefully considered by our systems and processes, and we are well prepared to handle them in the rare event that they do occur. Read more.
PlayerGuardian Buyer Protections
PlayerAuctions is the most secure place to buy and sell MMO game assets. Our proprietary security technology, PlayerGuardian, keeps you, your payments, and your trades protected and private. The protections below are provided to all PlayerAuctions buyers.
Guaranteed Payment Security
Convenient & Worry-Free Trading
A Secure, Trusted Trading Community
Guaranteed Full and As-Described Delivery, or Your Money Back
Guaranteed Seller On-Time Delivery, or Your Money Back
Information Privacy
PlayerAuctions After Sale 100% Support Guarantee
Transparent Seller Service Ratings
Bank-Level Data Security
Read more