Freezing LvL 87 MoM Critical FrostBolt Totem Hierophant, Projectiles: 20, Critical Strike: 35.67%, Multiplier: 457%! 6241 Life, Check it!
I Want to Sell
Path of Exile-PC - Standard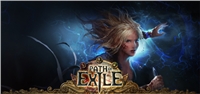 Jul-17-2022 00:01:29 AM

9 time(s)

24 Hours

30-Day Seller Performance

Total orders

Path of Exile
account reviews

Total rating

Path of Exile
account rating

Total orders: 593

Member since: 2013

5.0

Path of Exile account : Seller Rating

(117)
1. Check out and complete the payment
2. Receive an email with the Game Account details
3. Log in to the Game Account and verify description
4. Confirm the delivery
5. Seller gets paid
Standard League
MoM Critical FrostBolt Totem Build
Build: pathofexile.com/forum/view-thread/1931084/page/1
Video: youtube.com/watch?v=uu5yRiHz7Tg
Two Frozen Trail Jewels Inserted into the Skill Tree for 4 added projectiles and DPS
Spell Critical Strike Chance: 35.67%
Spell Critical Strike Multiplier: 457%
Cold Penetration: 38%
Number of Totems: 4
Number of Projectiles per totem: 5
Total Projectiles: 20
Everything is Frozen and Shattered
Mind over Matter
___________
GEAR:
Winds of Change
Kaom's Heart
2XFrozen Trail
Clear Mind
Awesome Rares
___________
6241 Life
233 Life Regen
1658 Mana
24% Armour
6% Evasion
30% Chance to Block Attacks
Perma 75(97%)/75(98%)/75%(108%) resistances
+20% Movement Speed
___________
LINKS:
Main attack: Spell Totem+FrostBolt+Increased Critical Strikes+Controlled Destruction+Increased Critical Damage+Cold Penetration
Auras: Clarity
Curse: Projectile Weakness
Golem: Lightning Golem
Bomb: Frost Bomb+Increased Area of Effect+Increased Duration+Cast When Damage Taken
Movement: Flame Dash+Faster Casting
Defense: Cast When Damage Taken+Immortal Call+Increased Duration
All gems are LvL 19 Nearly 20
___________
Joined: Mar, 2018
Strong and Beginner Friendly
- All labs are done
- Has over 100 pure chaos and a lot of other currency
- Using Kaom' s Heart and six link staff
- Has decorated hideout
- Lots of maps, essences, items and splinters ect in storage
- All ready to play and enjoy with room to add your own touches if you want to
Good amount of items, currency, Etc...
Summary: This is a very beginner friendly and strong character. Using freeze mechanics and totem makes this character very tanky while having good DPS via FrostBolt Totem. You can kill bosses offscreen easily! I highly recommend this account!
postimg.cc/image/8iut4e4mh/"
| Feedback | Comment | From Buyer | Time |
| --- | --- | --- | --- |
PlayerAuctions makes it safe to buy from our members by securing your payment and guaranteeing delivery.
Buyer creates order and send payment to PlayerAuctions
PlayerGuardian secures payment
Seller completes delivery within delivery guarantee
Buyer confirm delivery
Seller receives disbursement
Option 1: In-game, Face to Face Delivery
Sellers will select this method of delivery if they intend to meet your character in-game with one of their own characters. Usually a seller will coordinate a time and location in-game to meet your character.
Tips:
Be sure to confirm the time to account for time zone differences
Confirm which Shard or Server the delivery is to take place in case your game world has more than one.
Never, under any circumstances, return gold, item, etc. to the delivery character if ever asked. In the event the seller asks you to, please take A screenshot and report this to PlayerAuctions Customer Support.
Option 2: In-game Mailbox delivery.
Some sellers will select the option to deliver gold or items directly to an in-game mailbox. This option is less popular for larger Games like WoW, but is still viable amongst other games. This option can be convenient for smaller orders because you do not need to coordinate time of delivery.
Low Prices: Prices set by other players or PowerSellers on PlayerAuctions are significantly lower than the high markups you would find on expensive retail sites.
Guaranteed Security: PlayerAuctions is quite simply the most secure place to buy and sell MMO game assets. Through PlayerGuardian, you are 100% guaranteed full and as-described delivery, or your money back.
Reliable Delivery Speed: PlayerAuctions calculates each seller's average delivery speed from the seller's latest successfully completed deliveries, which gives you a clear idea of how fast the seller will deliver your order.
To see how quickly the seller may deliver your order, refer to the seller's delivery guarantee period, which is their promise to complete delivery within a certain timeframe after your payment is securely sent to PlayerAuctions and is successfully verified. Each seller sets their delivery guarantee period independent of PlayerAuctions. In the event that the seller is not able to complete the delivery within their guaranteed time, you may cancel the order without penalty for a hassle-free refund from PlayerAuctions.
PlayerAuctions guarantees that the seller will deliver your order, or your money back. The overwhelming majority of transactions through our site occur successfully. As for the very exceptional cases, you can rest assured that they have been carefully considered by our systems and processes, and we are well prepared to handle them in the rare event that they do occur. Read more.
PlayerGuardian Buyer Protections
PlayerAuctions is the most secure place to buy and sell MMO game assets. Our proprietary security technology, PlayerGuardian, keeps you, your payments, and your trades protected and private. The protections below are provided to all PlayerAuctions buyers.
Guaranteed Payment Security
Convenient & Worry-Free Trading
A Secure, Trusted Trading Community
Guaranteed Full and As-Described Delivery, or Your Money Back
Guaranteed Seller On-Time Delivery, or Your Money Back
Information Privacy
PlayerAuctions After Sale 100% Support Guarantee
Transparent Seller Service Ratings
Bank-Level Data Security
Read more