Buy NBA Live Mobile Coins – NBA Live Mobile Market
Build the ultimate Dream Team with cheap NBA Live Mobile coins! Shake & bake your way straight to the rack while breaking a few ankles along the way. Shoot it like the Splash Brothers. Glam it up like the Lakers. Dominate the floor with the best players! The ultimate team is within your reach at PlayerAuctions!
SELL
Darn! There Are No Offers...But Wait.
Did you know we have over 200 games available for trading? Here are our most popular ones:
Want To Be the First to Sell?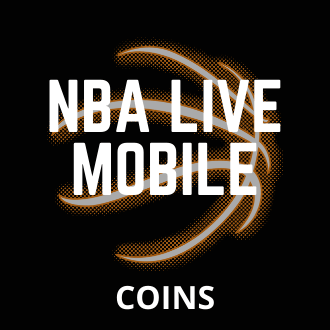 About NBA Live Mobile Coins
Developed and published by Electronic Arts (EA), NBA Live Mobile is the newest installment in the NBA Live series available for both iOS and Android operating systems. The game is the basketball version of the Ultimate Team mode in FIFA 16 – another sport-team simulator game distributed by EA. NBA Live Mobile features both contemporary players and classic stars that a player can "manage." In a sense, the player acts as the "team manager," and the gameplay doubles as a card game. Each card in a pack equates to one NBA player, which is then categorized and ranked according to their level (bronze, silver, and gold). Ultimately, gold represents the elite tier of NBA players. The levels can all be obtained with NBA Live Mobile coins. The game features various modes of play, such as season mode, live events, and multiplayer matches.
Gain NBA Live Mobile Coins to Improve Your NBA Team Lineup
At the beginning of the game, the player chooses an NBA team to start and plays through a series of tutorials. A player is granted a beginner card pack composing of low-rated NBA players. Also, the player can get coins that can be used to purchase higher rated card packs to improve their team lineup. Playing through seasons with your team will get you more coins, aside from XP, both will enable your team to level up. Another mode available in the game is the auction house section, which allows you to earn more money (NBA Live Mobile coins).
Buy NBA Live Mobile Coins at PlayerAuctions
If you ever find yourself scrambling for more NBA Live Mobile coins but can't seem to find the time to grind through the strenuous seasons, PlayerAuctions has got you covered. Purchase coins by navigating to the NBA Live Mobile page and click on the coins tab. PlayerAuctions has been the business in the e-commerce gaming channel of virtual goods and credits for over 16 years now, with a built-up reputation of integrity and smooth transactions. Delivery is safe, fast, guaranteed, and the transaction system is certified as fraud-proof. Registration is easy and free of charge without any hidden fees. Players can also sell NBA Live Mobile coins at PlayerAuctions for a full-on trading experience. Bots are prohibited for ensuring a player-friendly e-commerce environment, and scams are naturally penalized in compliance with fair use and business ethics.
PlayerAuctions makes it safe to buy video game currencies from our members by securing your payment and guaranteeing delivery.
Buyer creates order and send payment to PlayerAuctions
PlayerGuardian secures payment
Seller completes delivery within delivery guarantee
Buyer confirm delivery
Seller receives disbursement
Option 1: In-game, Face to Face Delivery
Sellers will select this method of delivery if they intend to meet your character in-game with one of their own characters. Usually a seller will coordinate a time and location in-game to meet your character.
Tips:
Be sure to confirm the time to account for time zone differences
Confirm which Shard or Server the delivery is to take place in case your game world has more than one.
Never, under any circumstances, return gold, item, etc. to the delivery character if ever asked. In the event the seller asks you to, please take A screenshot and report this to PlayerAuctions Customer Support.
Option 2: In-game Mailbox delivery.
Some sellers will select the option to deliver gold or items directly to an in-game mailbox. This option is less popular for larger Games like WoW, but is still viable amongst other games. This option can be convenient for smaller orders because you do not need to coordinate time of delivery.
Low Prices: Prices set by other players or PowerSellers on PlayerAuctions are significantly lower than the high markups you would find on expensive retail sites.
Guaranteed Security: PlayerAuctions is quite simply the most secure place to buy and sell MMO game assets. Through PlayerGuardian, you are 100% guaranteed full and as-described delivery, or your money back.
Reliable Delivery Speed: PlayerAuctions calculates each seller's average delivery speed from the seller's latest successfully completed deliveries, which gives you a clear idea of how fast the seller will deliver your order.
To see how quickly the seller may deliver your order, refer to the seller's delivery guarantee period, which is their promise to complete delivery within a certain timeframe after your payment is securely sent to PlayerAuctions and is successfully verified. Each seller sets their delivery guarantee period independent of PlayerAuctions. In the event that the seller is not able to complete the delivery within their guaranteed time, you may cancel the order without penalty for a hassle-free refund from PlayerAuctions.
PlayerAuctions guarantees that the seller will deliver your order, or your money back. The overwhelming majority of transactions through our site occur successfully. As for the very exceptional cases, you can rest assured that they have been carefully considered by our systems and processes, and we are well prepared to handle them in the rare event that they do occur. Read more.
About NBA Live Mobile Coins
Buy NBA Live Mobile Coins for iOS and Android Systems
The latest game in the long-running NBA Live series is NBA Live Mobile, which is brought to you by Electronic Arts (EA). The game was released in March 2016 for both iOS and Android operating systems, after the release of NBA Live 2016 on PlayStation 4 and Xbox One. Since it's a mobile installment (a series that had been needed for quite some time), whether you're commuting to and from work, or only killing time in the toilet, NBA Live Mobile is a conveniently playable through your smartphone.
NBA Live Mobile is the first mobile game for the NBA series. The gameplay appeals both as a card game imitating the real-life version of NBA card collecting and a sport-team simulation game where you play and take on the role of a team manager. As a boss, you'll take your team through victories and league matches. Both game modes grant premium rewards for improving (leveling-up) your team line-up of players and boosting your chances of creating that unbeatable dream team. Dominate the modes featured in the game, such as season mode, live events, and multiplayer matches.
When it comes to mobile basketball games, the game is one of the best in terms of aesthetics and graphics. The anatomy and facial features of real-life NBA players have portrayed accurately in NBA Live Mobile. Not to mention, the game offers complexity and attention to detail, which are rarely found in mobile games nowadays. NBA Live Mobile is now being distributed in Canada, and they will continue to expand in the U.S. and other regions soon. More importantly, NBA Live Mobile comes with a microtransaction system for purchasing NBA Live Mobile Coins.
Purchasing In-Game Currency for NBA Live Mobile Coins
Even though NBA Live Mobile is a free game, the player is given the option to buy NBA Live Mobile Coins through microtransaction systems. This feature gives players an alternative method to gain coins outside of the game's premises through the use of real-life currency. Move past your beginner set and card pack of low-rated players by using your coins to purchase higher rated card packs and players.
Grab yourself a team of elite ballers with good stats so that you can get better victories and league matches. Setting the AI of your team by toggling its tactics/strategies in-game and picking/managing your best players with good stats is good and all, but that can only get you so far without the help of coins, which will drastically improve your win rates.
Make sure to buy some coins from time to time, especially when you find yourself short of time to grind through seasons and challenges for XP and coins. Have a little extra cash lying around to spend. There's no shame in buying your way to a superior team with your hard-earned money. Invest for success.
NBA Live Mobile Coins Available at PlayerAuctions!
Whether you're buying or selling, PlayerAuctions is the perfect avenue to engage in NBA Live Mobile coin trading. With over 16 years of experience since 1999, and a reputation of integrity and true partnerships, traders are ensured efficiency and security in their transactions at PlayerAuctions. In fact, we have a no-registration/no-hidden-fees policy. If you are a newcomer to the site, rest assured of the legitimacy and authenticity of our e-commerce business. A user-friendly and easy-to-navigate interface awaits you. PlayerAuctions is the preferred choice for your NBA Live Mobile coin trading needs.
For a more comprehensive and proper trading e-marketplace free from payment fraud, bots, scams, hassles and delivery delays or errors, players are more than welcomed to conduct their NBA Live Mobile coin trading business with us. A live customer support team is available . Now, go step up your game with NBA Live Mobile Coins.
PlayerGuardian Buyer Protections
PlayerAuctions is the most secure place to buy and sell MMO game assets. Our proprietary security technology, PlayerGuardian, keeps you, your payments, and your trades protected and private. The protections below are provided to all PlayerAuctions buyers.
Guaranteed Payment Security
Convenient & Worry-Free Trading
A Secure, Trusted Trading Community
Guaranteed Full and As-Described Delivery, or Your Money Back
Guaranteed Seller On-Time Delivery, or Your Money Back
Information Privacy
PlayerAuctions After Sale 100% Support Guarantee
Transparent Seller Service Ratings
Bank-Level Data Security
Read more