ESO Account cp 1269 - 12 characters - DLC: imperial city, orsinium, thieves guild, morrowind, clockwork city, summerset, murkmire, elsweyr,greymoor
I Want to Sell
Elder Scrolls Online-PC-Europe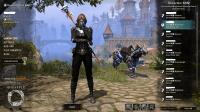 Dec-18-2022 09:15:23 AM

17 time(s)

24 Hours

30-Day Seller Performance

Total orders

Elder Scrolls Online
account reviews

Total rating

Elder Scrolls Online
account rating

Total orders: 0

Member since: 2019

0.0

Elder Scrolls Online account : Seller Rating

(0)
1. Check out and complete the payment
2. Receive an email with the Game Account details
3. Log in to the Game Account and verify description
4. Confirm the delivery
5. Seller gets paid
1262 CP
DLC: imperial city, orsinium, thieves guild, morrowind, clockwork city, summerset, murkmire, elsweyr,greymoor,
12 characters:
Ebonheart pack Breton Sorcerer lvl 50 60/06/60 <- this is also the crafter
Aldmeri Dominion High Elf Nightblade lvl 50 60/60/60 (tick-tock tormentor + immortal redeemer)
Ebonheart Orc Sorcerer lvl 50 60/60/60
Ebonheart Nord Templar lvl 50 60/60/60
Covenant Breton Templar lvl 50 60/60/60 (immortal redeemer)
Ebonheart High Eld Dragonknight lvl 50 60/60/60
Ebonheart Redguard Nightblade lvl 50 60/60/60
Ebonheart Redguard Warden lvl 50 60/60/60
Ebonheart Breton Nightblade lvl 50 60/60/60
Ebonheart Breton Warden lvl 50 60/60/60
Ebonheart Breton Necromancer lvl 50 60/60/60
Ebonheart Orc Necromancer lvl 42 45/0/1
All the characters has tons of skills points and also all the guild maxes out (like psijic, undaunted etc etc they're ready for both pvp and pve endgame), except the last two they can all do writs cause they have the crafting skills line maxed out. You can play both dps and healer cause i have +100 sets for endgame and for pvp, many of them are gold. You can just ask me if you have a question for a specific class
Upgrades: any race any alliance, necromancer, warden, imperial race around 2.300.000 golds a lot of gold sets from both pvp and pve (and arena's as well) also perfected ones 170 inventory space 110 slot in banks + many boxes in main house (Gran psijic with big dummy for dps test, Hall of the Lunar Champion, Sugar bowl suite) can summon both bankers and vendors
Mounts: 26 mounts includes: Dro-m'athra/nightmare/shadowgost/storm atronach senche, dwarven guard, flame atronach/wild hunt camel, dwarven wolf, dwarven spider, skeletal bear
Appereance: 48 hats, around 50 hair, 84 costumes (many from shop),18 skins ( z maja, spiderkith, sable man beast, reanimated vampiric, peryte's afflicted, mireheart scale, meridian purified, mashmist palescale, fabrication sheath, dro-ma'thra, dreadhorn, zombie, bloodforged, necromancer, sanctified silver, amber plasm, arctic rime ... )
10 seals of Endeavor 228/500 transmute + 13 piece of 50 crystals from pvp campaing and some small piece of transmute from mail reward of pvp 12/12 ticket 68 crown gems 63 draugh wax 10 rosin 1 tempering plus a tons of various stuff in the craftbag 7 undaunted keys
Traits: WEAPONS Resto staff: powered - infused bow: infused - nirn Destro staff: precise - infused - sharpened - nirn daggers: infused - nirn - defending battle axe: nirn Greatsword: powered - nirn sword: infused - defending - nirn ARMORS LIGHT ARMOR: divine - infused - impen (usually infused only on big pieces) MEDIUM ARMOR: divine - infused - impen (usually infused only on big pieces) HEAVY ARMOR: moslty impen or infused JEWELS: rings: healty - protective - infused - harmony - robust - triune - bloodthirsty necklace: robust - triune - infused - triune - bloodthirsty.
For any question, screen or doubt ask me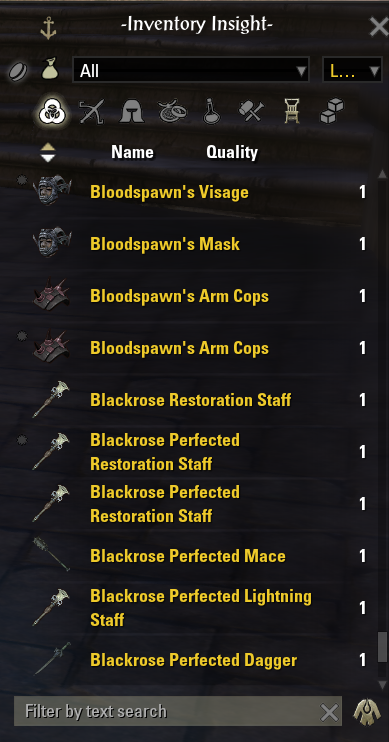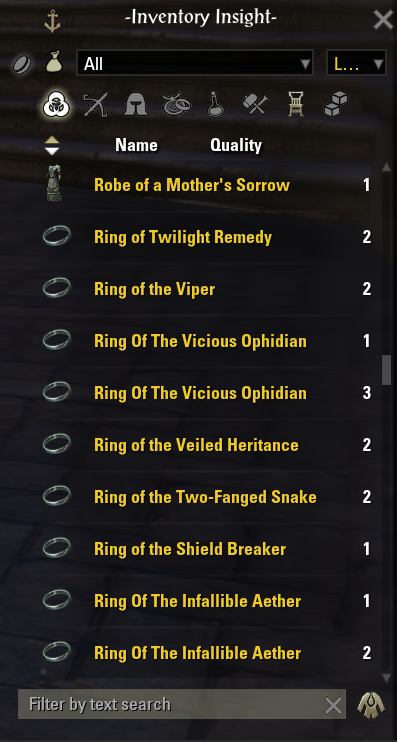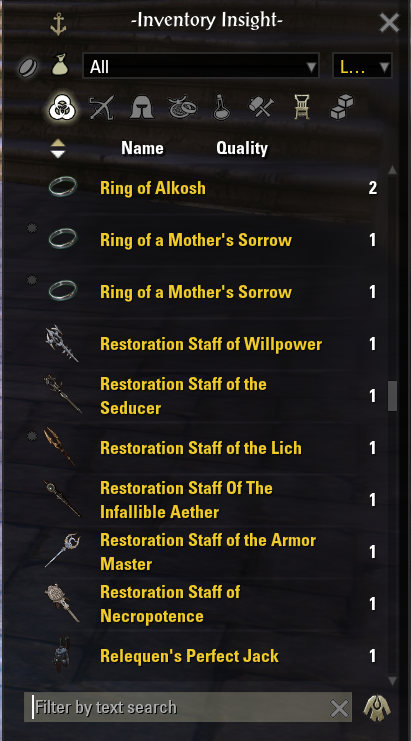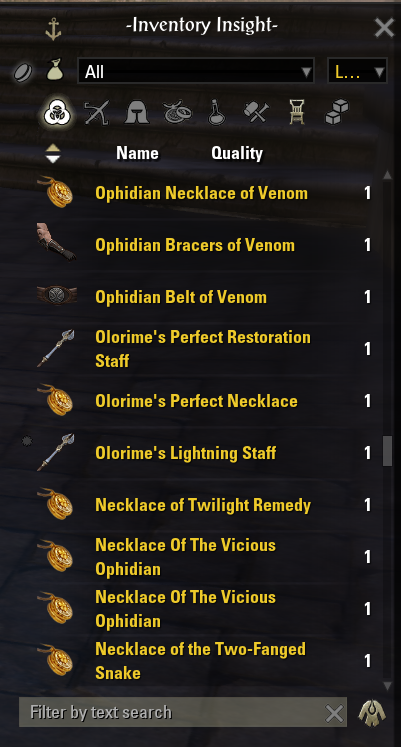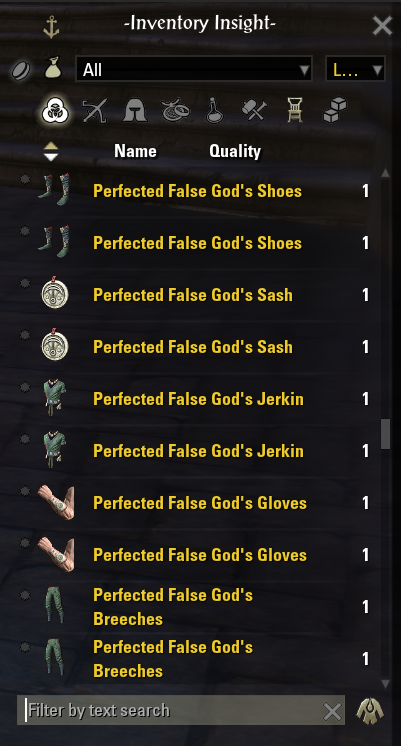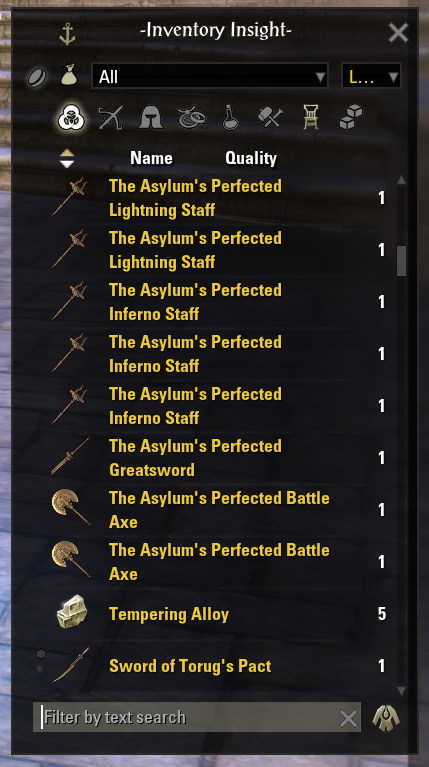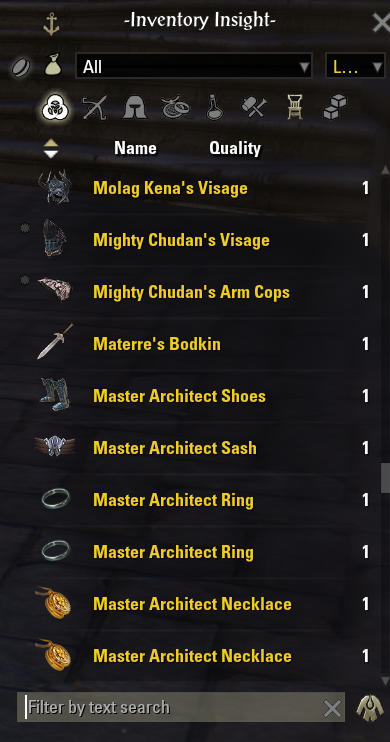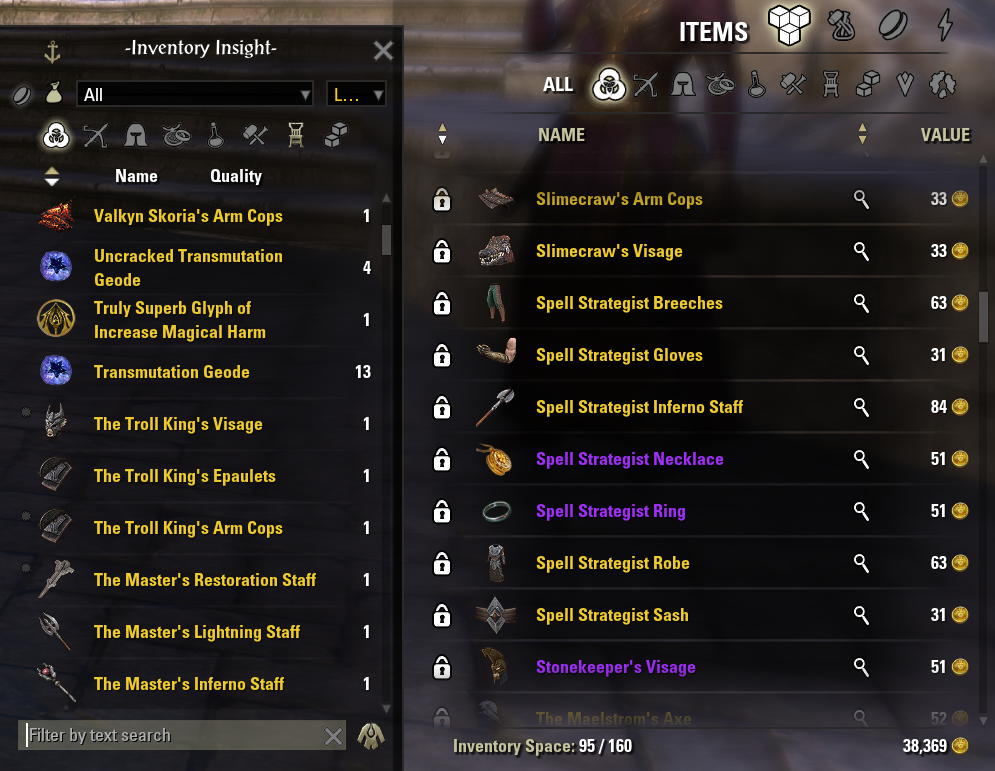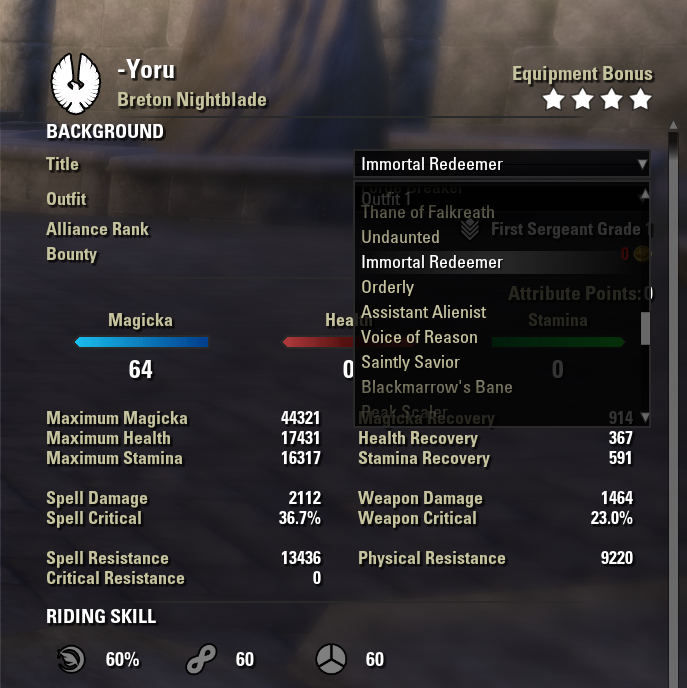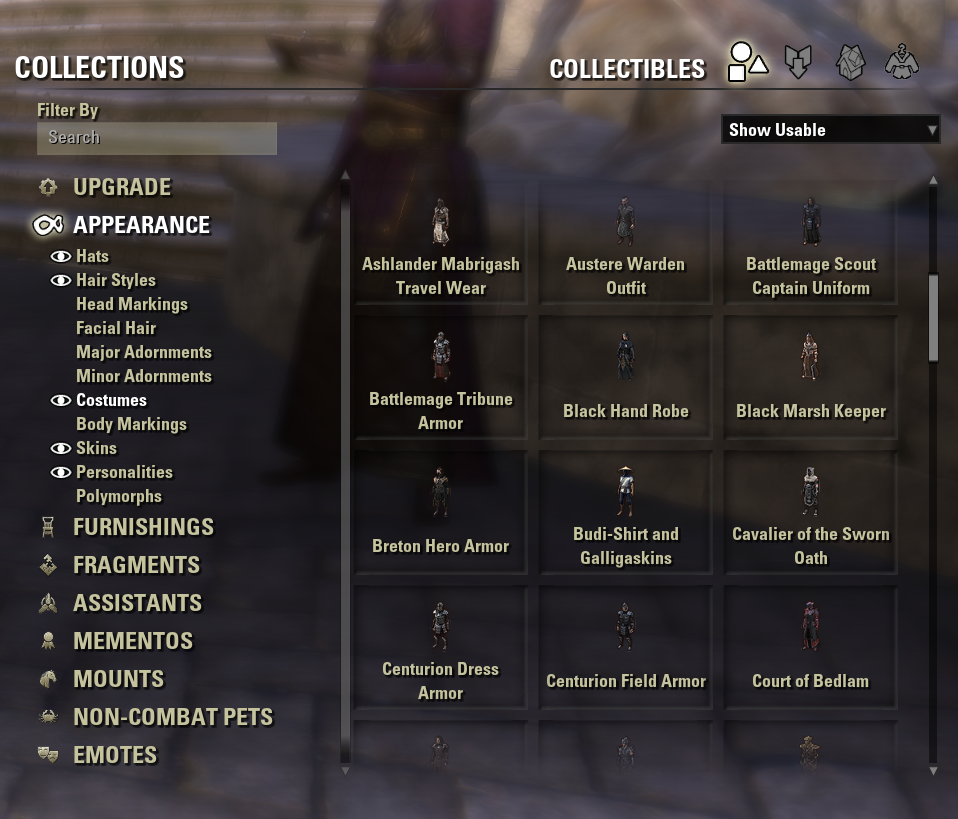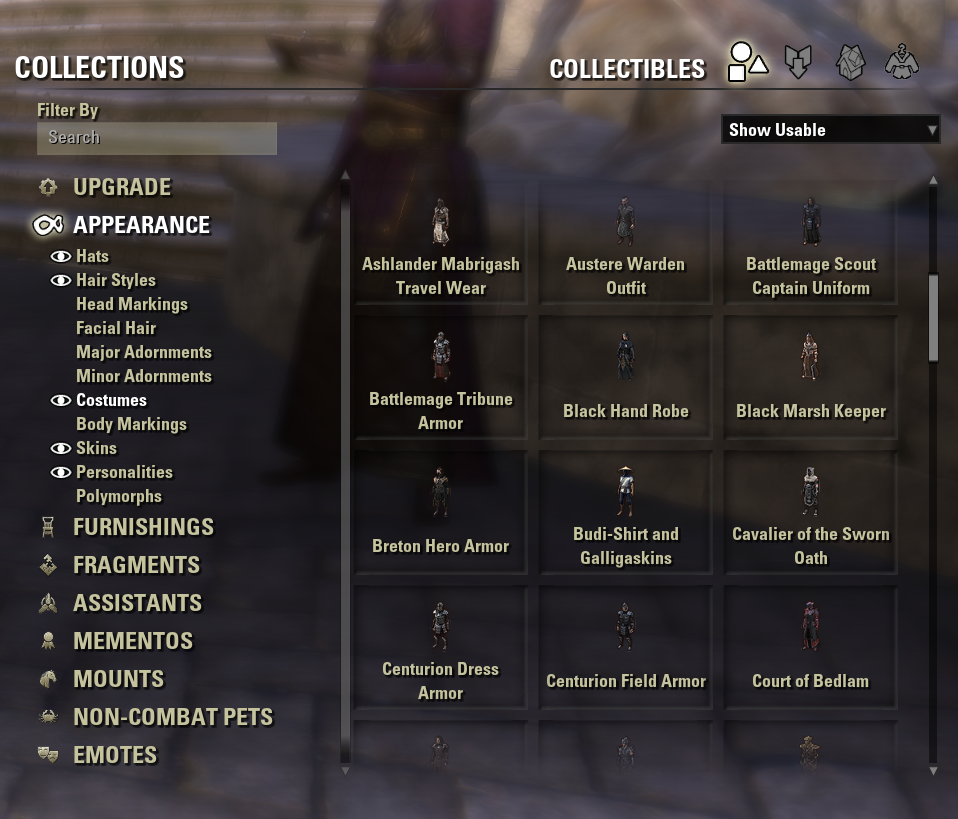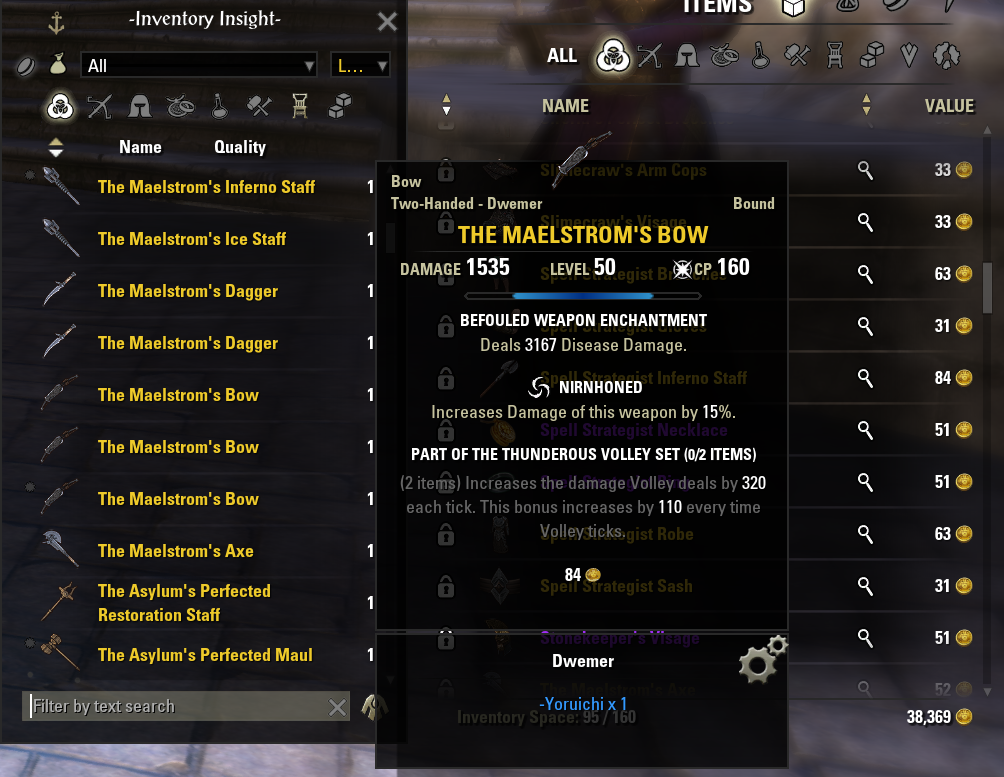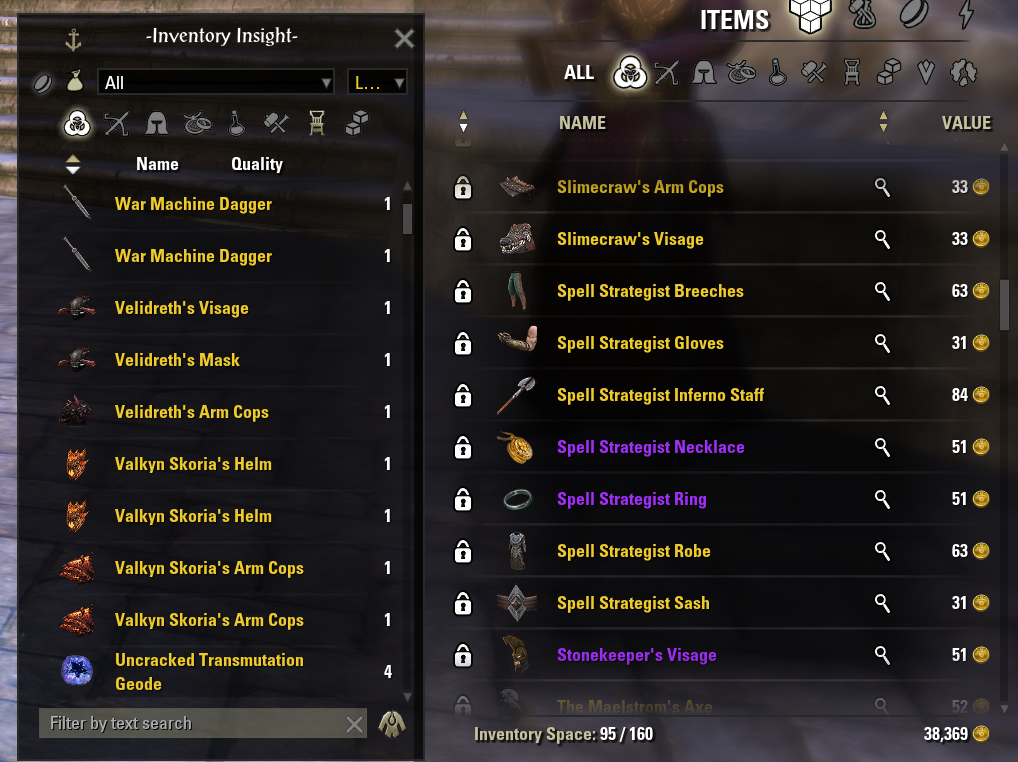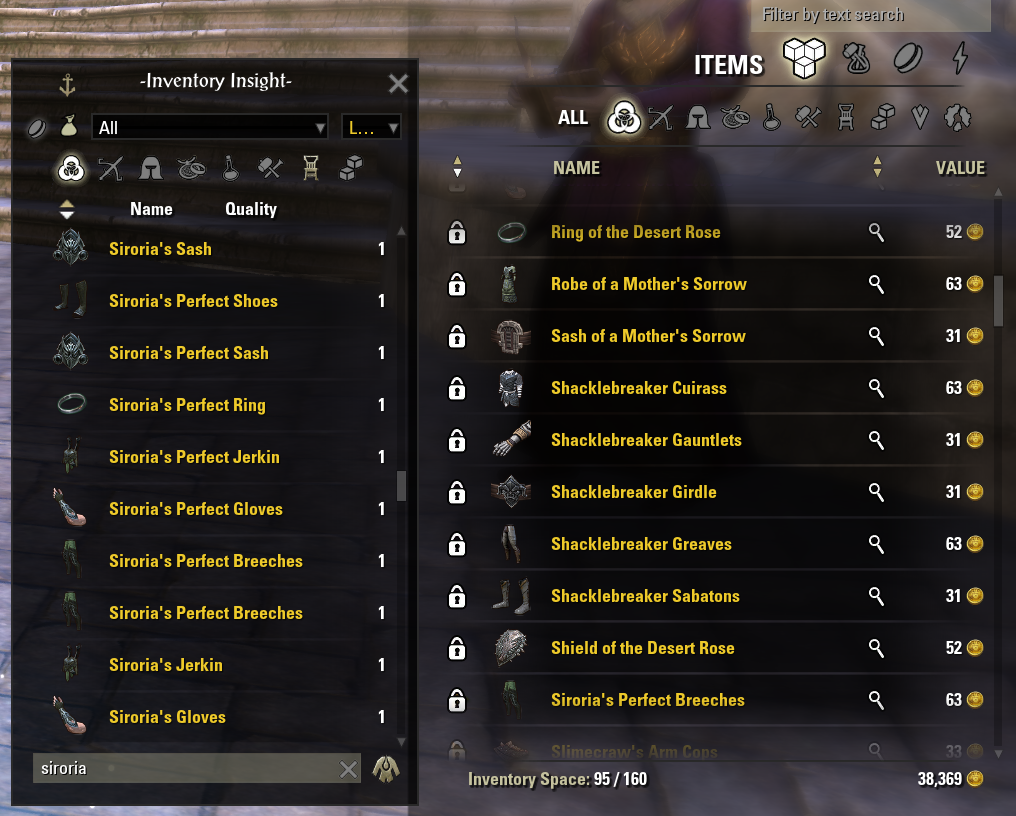 | Feedback | Comment | From Buyer | Time |
| --- | --- | --- | --- |
PlayerAuctions makes it safe to buy from our members by securing your payment and guaranteeing delivery.
Buyer creates order and send payment to PlayerAuctions
PlayerGuardian secures payment
Seller completes delivery within delivery guarantee
Buyer confirm delivery
Seller receives disbursement
Option 1: In-game, Face to Face Delivery
Sellers will select this method of delivery if they intend to meet your character in-game with one of their own characters. Usually a seller will coordinate a time and location in-game to meet your character.
Tips:
Be sure to confirm the time to account for time zone differences
Confirm which Shard or Server the delivery is to take place in case your game world has more than one.
Never, under any circumstances, return gold, item, etc. to the delivery character if ever asked. In the event the seller asks you to, please take A screenshot and report this to PlayerAuctions Customer Support.
Option 2: In-game Mailbox delivery.
Some sellers will select the option to deliver gold or items directly to an in-game mailbox. This option is less popular for larger Games like WoW, but is still viable amongst other games. This option can be convenient for smaller orders because you do not need to coordinate time of delivery.
Low Prices: Prices set by other players or PowerSellers on PlayerAuctions are significantly lower than the high markups you would find on expensive retail sites.
Guaranteed Security: PlayerAuctions is quite simply the most secure place to buy and sell MMO game assets. Through PlayerGuardian, you are 100% guaranteed full and as-described delivery, or your money back.
Reliable Delivery Speed: PlayerAuctions calculates each seller's average delivery speed from the seller's latest successfully completed deliveries, which gives you a clear idea of how fast the seller will deliver your order.
To see how quickly the seller may deliver your order, refer to the seller's delivery guarantee period, which is their promise to complete delivery within a certain timeframe after your payment is securely sent to PlayerAuctions and is successfully verified. Each seller sets their delivery guarantee period independent of PlayerAuctions. In the event that the seller is not able to complete the delivery within their guaranteed time, you may cancel the order without penalty for a hassle-free refund from PlayerAuctions.
PlayerAuctions guarantees that the seller will deliver your order, or your money back. The overwhelming majority of transactions through our site occur successfully. As for the very exceptional cases, you can rest assured that they have been carefully considered by our systems and processes, and we are well prepared to handle them in the rare event that they do occur. Read more.
PlayerGuardian Buyer Protections
PlayerAuctions is the most secure place to buy and sell MMO game assets. Our proprietary security technology, PlayerGuardian, keeps you, your payments, and your trades protected and private. The protections below are provided to all PlayerAuctions buyers.
Guaranteed Payment Security
Convenient & Worry-Free Trading
A Secure, Trusted Trading Community
Guaranteed Full and As-Described Delivery, or Your Money Back
Guaranteed Seller On-Time Delivery, or Your Money Back
Information Privacy
PlayerAuctions After Sale 100% Support Guarantee
Transparent Seller Service Ratings
Bank-Level Data Security
Read more