ZEUS CHEAPEST STORE ll ( FULL MAX ALL CARDS - GOLD : 1170000 - EMOTES : 106 ) ll 108 CARDS LVL 14 ll 19 LEGENDS LVL 14 ll ANDROID AND IOS
I Want to Sell
Clash Royale-IOS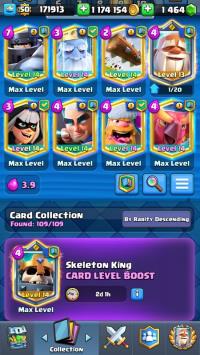 Dec-12-2022 10:23:43 AM

124 time(s)

Instant

30-Day Seller Performance

Total orders

Clash Royale
account reviews

Total rating

Clash Royale
account rating

Total orders: 6

Member since: 2022

5.0

Clash Royale account : Seller Rating

(2)
1. Check out and complete the payment
2. Receive an email with the Game Account details
3. Log in to the Game Account and verify description
4. Confirm the delivery
5. Seller gets paid
NOTE : YOU CAN PLAY ALL MY ACCOUNTS IN BOTH ANDROID DEVICE AND IOS DEVICE AND NEVER MESSAGE TO SUPERCELL HELP AND SUPPORT IN GAME FOR ANY REASON THAT WILL CAUSE LOCK OR BANNING YOUR ACCOUNT!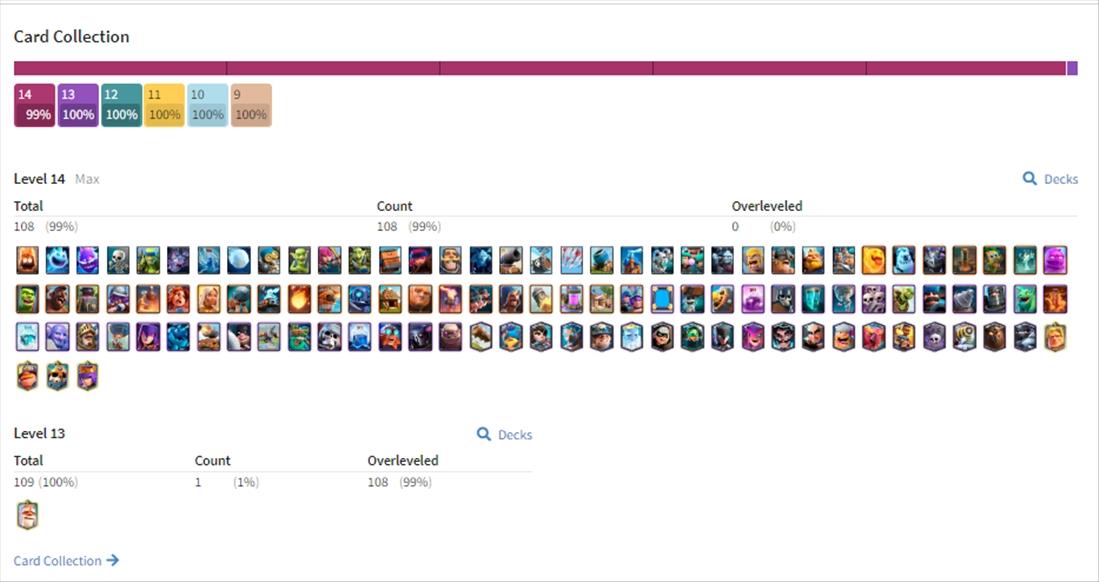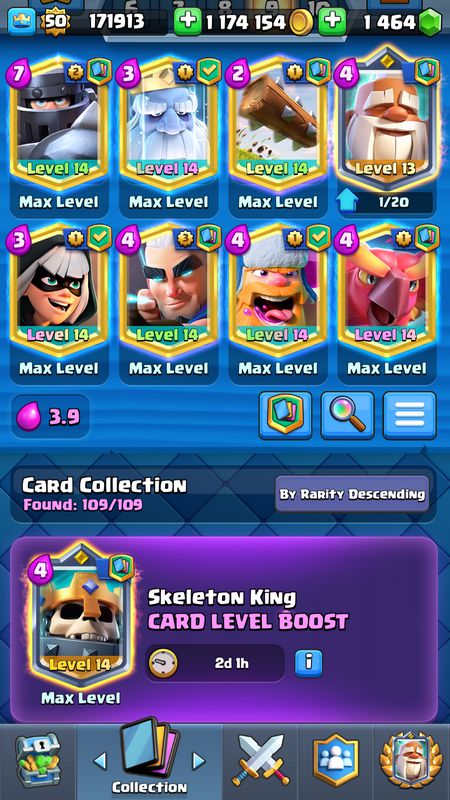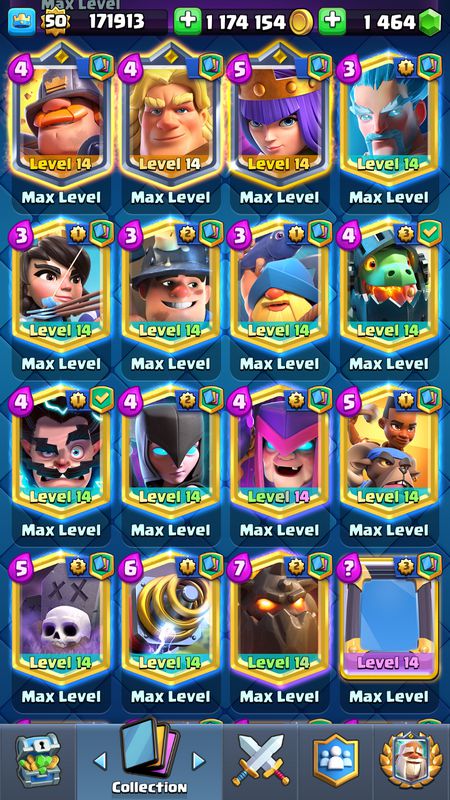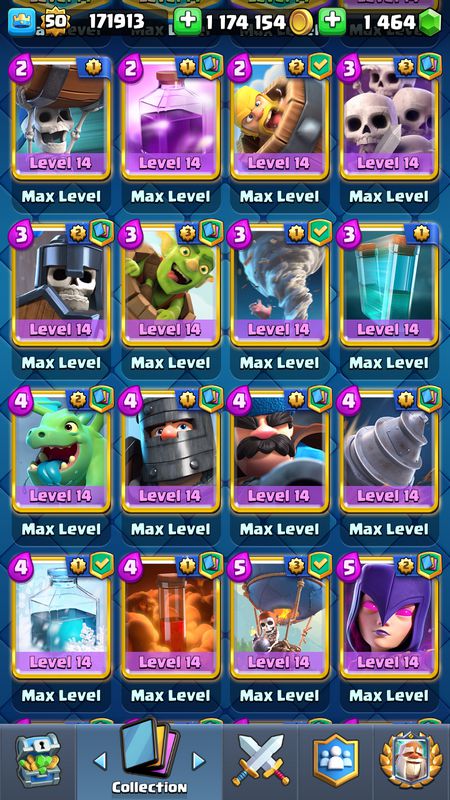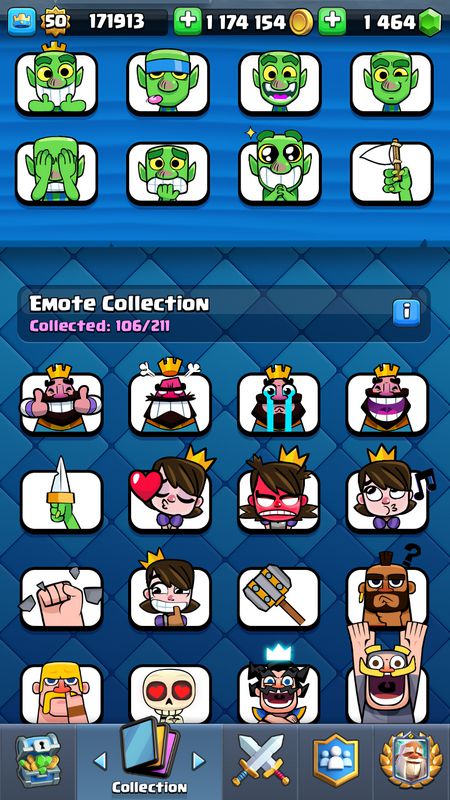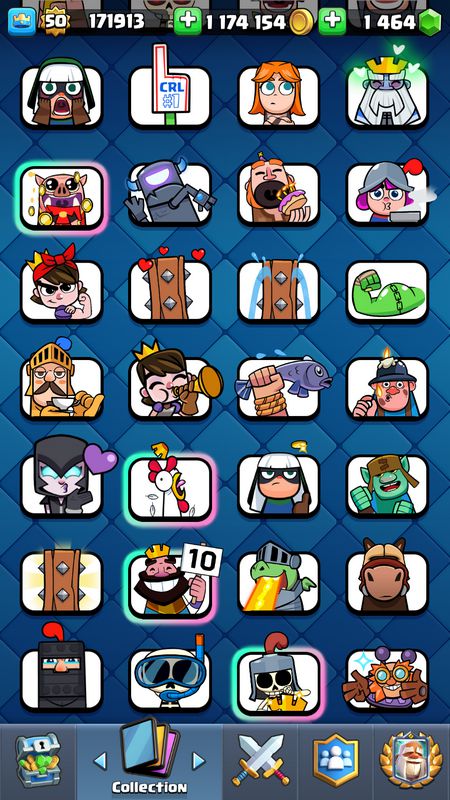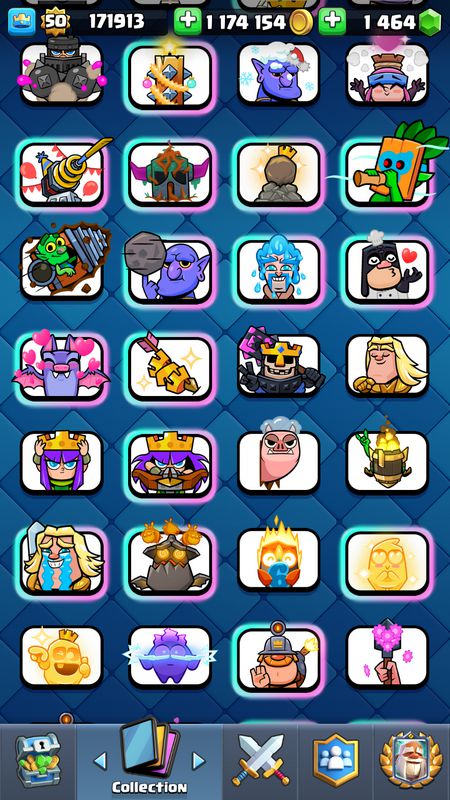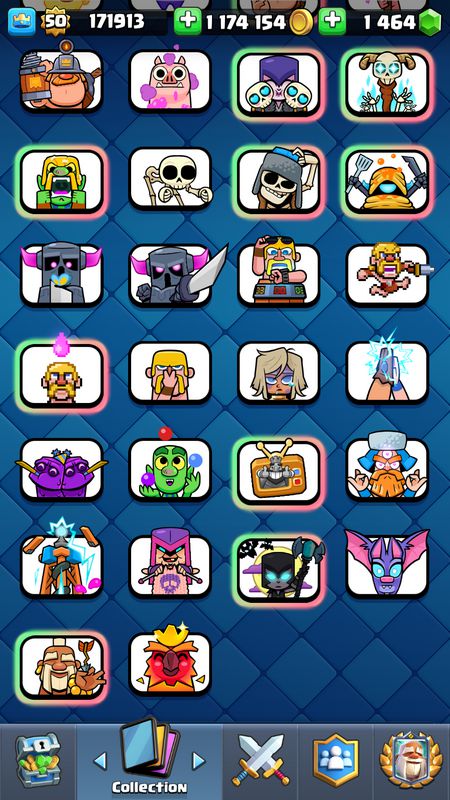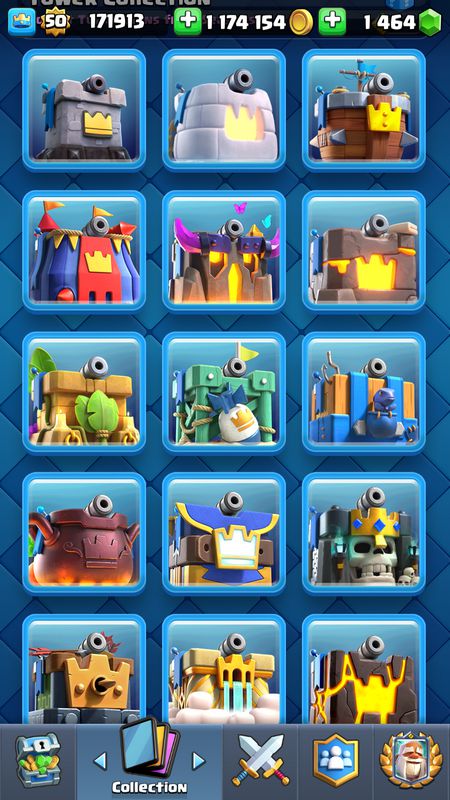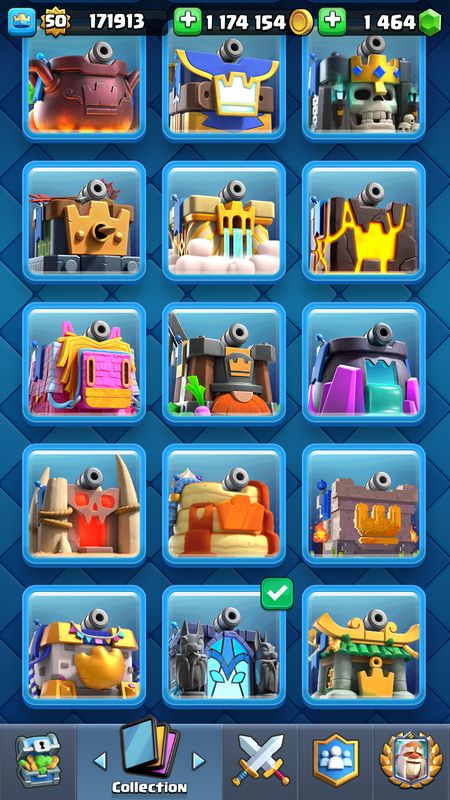 LEVEL 14 MAX
FULL MAX ALL CARDS​
GOLD : 1170000
EMOTES : 106​
TOWER SKINS : 24​
CHANGE NAME WITH 500 GEMS​
108 MAX CARDS LEVEL 14
​
*** 108 Max CARDS LEVEL 14 ***
*** 19 MAX LEGENDS LEVEL 14 ***
level 14 MAX LEVEL. iOS and Android
Accounts are fully secured by me
Full information will be given including gmail and password and backup codes​
BACKGROUND

MORE THAN 8 YEARS EXPERIENCE IN SELLING ACCOUNTS

buyingprocess
After you the "buy now" link and complete thepayment, website will ask you for verification documents (age doesn't matter).
Afterprocessing the payment, website will sendyou the game info and you can playimmediately. This information contains aGmail address, password and somebackup codes.
Inthe following you will learn how to usesupercell ID and how you can secure theGmail address.
Animportant thing to keep in mind is website team is very precise and fast(Unlike many other platforms) so they really docare about your time, sothere's no need to worry about waiting!

Whatis supercell ID?
Youcan login to your account using supercell IDsystem (like the picture below).This system won't ask you for your Emailpassword but after entering the Emailaddress that we have provided, it will askyou for a 6 digit code which will besent to the same Email address. Afterentering the code, the game will load onyour device.


How to secure the Gmail Account?
Step 1: enter the Gmailaddress.
Step 2: Enter the password
Step 3: when you get to the2-step verification( Google authenticator ) then click more ways to verify"and then the "back upcode" method. Enter one of the 8 digit backup codes andget into it.

IMPORTANT NOTE FOR AVOIDING LOCKING GMAILACCOUNT :
Never try to change name and family in gmailsetting thatmay cause locking gmail for suspicious activity


At this point, you canalready log into your account, butfor completing the securing process youmight have to wait a little while untilour agent becomes online and guides youprecisely through the rest of process.Meanwhile; you can enjoy playing withyour account.

Imortant Note : in new google security firstyou go tomyaccount.gogole.com and add your number in recovery number sectionand afterthat you need to wait full 1 week and sometime 10 days and after thatchangeother gmail setting and password and you need no worry about securitybecausegmail already secure by zeus professional team and no one else canlogin gmailexcept you

Step 4:

After1 week to 10 days do following instructions :

You shouldgo to security settings and change the recoveryphone first, andthen change the 2-step verification settings and afterall, change thepassword. Always keep the 2-step verification on andgenerate some backupcodes to guarantee your account's privacy.
afteryou changed the recovey phone and 2-stepverification settings, you shouldchange the password.
whilechanging each of the items mentioned,Google would probably be suspicious toyour activity and ask you to verify yourlogin through one of the trusteddevices or phone numbers.
Someimportant tips about Gmail...
1- There's no need to sign ourdevice out, because after you change the password,only your device will remainon the Email.
2- It would take 7-10 daysuntil Google trusts your device and phone number forchanging the informationagain. However, if you want to change the infomeanwhile, you can ask for ouragent's help.
3- If you have set up the2-step verification on your own phone number, andchanged the recovery phonenumber as well, there is no way for anyone to enterEmail via previous trustedphone numbers. So there is no need to worry aboutthat.


Someimportant tips on avoiding gettingbanned...
1- Account's sharing: if youlogin to the game from two different locations in ashort time (less than 24hours) there is a possibility of supercell banning you
2- If Supercell finds out youhave bought an account, it will ban you. Therefor;don't ever mention buying andselling accounts on your clan. Even if yourfriend asked if you have bought theaccount, don't answer them so it doesn'tthreaten your account.
3- Don'tever message supercellsupport, they'd be suspicious of your activity and Theywill lock your account.
4- Don't ever insult supercellor other players because if a player reports you,you might get banned.
5- Never try to recoveranother account through the account you have bought fromus to avoidmisunderstanding with supercell.
6- Also trychange name in game after 1 week


Somefacts on accounts getting recovered...
Nowadaysthere are many sellers on internet thatoffer you strong accounts with anunreasonably low price. No need to mention thefact these accounts will getrecovered soon after the seller gets paid!
Webuy almost all our accounts face to face fromthe original owners with privateverification documents. They wouldn't eventhink about recovering the account;because if they do, we would take actionsvia the information we have of them;that would cause 10 times more financialloss than the account's actual priceto them.
That'swhy 99% of the sellers would never eventhink of recovering the account. Theinteresting fact is with our seriousactions after the accounts gettingrecovered, many of scammers rather not sellaccounts to us! And of course weare pleased to do business only withtrustworthy sellers.
BUT,if for 0.01%
Anythinghappens with the recovering, we willalways be at your service. This is how itworks: first, we try to get youraccount from the one who has recovered it andgive it back to you. If for anyreason we don't make it, we will provide youwith another account closest to theone you had purchased and fix the problemwith the recovered account in our ownway with the seller :)
our prices might be higher than other sellers but weguaranteeyou the quality.
Professionalinteraction, high speed operation,experienced team and life time warranty iswhat distinguishes us from othersellers.
Afterdoing business with us, you will have fullaccess to Email and experience adifferent quality on a whole other level.



Wehave good deals for you because we haverespect for you.

| Feedback | Comment | From Buyer | Time |
| --- | --- | --- | --- |
PlayerAuctions makes it safe to buy from our members by securing your payment and guaranteeing delivery.
Buyer creates order and send payment to PlayerAuctions
PlayerGuardian secures payment
Seller completes delivery within delivery guarantee
Buyer confirm delivery
Seller receives disbursement
Option 1: In-game, Face to Face Delivery
Sellers will select this method of delivery if they intend to meet your character in-game with one of their own characters. Usually a seller will coordinate a time and location in-game to meet your character.
Tips:
Be sure to confirm the time to account for time zone differences
Confirm which Shard or Server the delivery is to take place in case your game world has more than one.
Never, under any circumstances, return gold, item, etc. to the delivery character if ever asked. In the event the seller asks you to, please take A screenshot and report this to PlayerAuctions Customer Support.
Option 2: In-game Mailbox delivery.
Some sellers will select the option to deliver gold or items directly to an in-game mailbox. This option is less popular for larger Games like WoW, but is still viable amongst other games. This option can be convenient for smaller orders because you do not need to coordinate time of delivery.
Low Prices: Prices set by other players or PowerSellers on PlayerAuctions are significantly lower than the high markups you would find on expensive retail sites.
Guaranteed Security: PlayerAuctions is quite simply the most secure place to buy and sell MMO game assets. Through PlayerGuardian, you are 100% guaranteed full and as-described delivery, or your money back.
Reliable Delivery Speed: PlayerAuctions calculates each seller's average delivery speed from the seller's latest successfully completed deliveries, which gives you a clear idea of how fast the seller will deliver your order.
To see how quickly the seller may deliver your order, refer to the seller's delivery guarantee period, which is their promise to complete delivery within a certain timeframe after your payment is securely sent to PlayerAuctions and is successfully verified. Each seller sets their delivery guarantee period independent of PlayerAuctions. In the event that the seller is not able to complete the delivery within their guaranteed time, you may cancel the order without penalty for a hassle-free refund from PlayerAuctions.
PlayerAuctions guarantees that the seller will deliver your order, or your money back. The overwhelming majority of transactions through our site occur successfully. As for the very exceptional cases, you can rest assured that they have been carefully considered by our systems and processes, and we are well prepared to handle them in the rare event that they do occur. Read more.
PlayerGuardian Buyer Protections
PlayerAuctions is the most secure place to buy and sell MMO game assets. Our proprietary security technology, PlayerGuardian, keeps you, your payments, and your trades protected and private. The protections below are provided to all PlayerAuctions buyers.
Guaranteed Payment Security
Convenient & Worry-Free Trading
A Secure, Trusted Trading Community
Guaranteed Full and As-Described Delivery, or Your Money Back
Guaranteed Seller On-Time Delivery, or Your Money Back
Information Privacy
PlayerAuctions After Sale 100% Support Guarantee
Transparent Seller Service Ratings
Bank-Level Data Security
Read more