NA Sorceress - LVL 60+ with 562 Renown Score + Gear worth 26000M+ (26 BILLIONS+)
I Want to Sell
Black Desert-PC-NA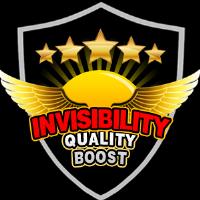 Jul-27-2022 10:37:10 AM

180 time(s)

Instant

30-Day Seller Performance

Total orders

Black Desert
account reviews

Total rating

Black Desert
account rating

Total orders: 441

Member since: 2014

5.0

Black Desert account : Seller Rating

(38)
1. Check out and complete the payment
2. Receive an email with the Game Account details
3. Log in to the Game Account and verify description
4. Confirm the delivery
5. Seller gets paid
NA Sorceress - LVL 60+ with 562 Renown Score + Gear worth 26000M+ (26 BILLIONS+)​
Print Screens with Gear + Inventory + Premium/Pearl stash: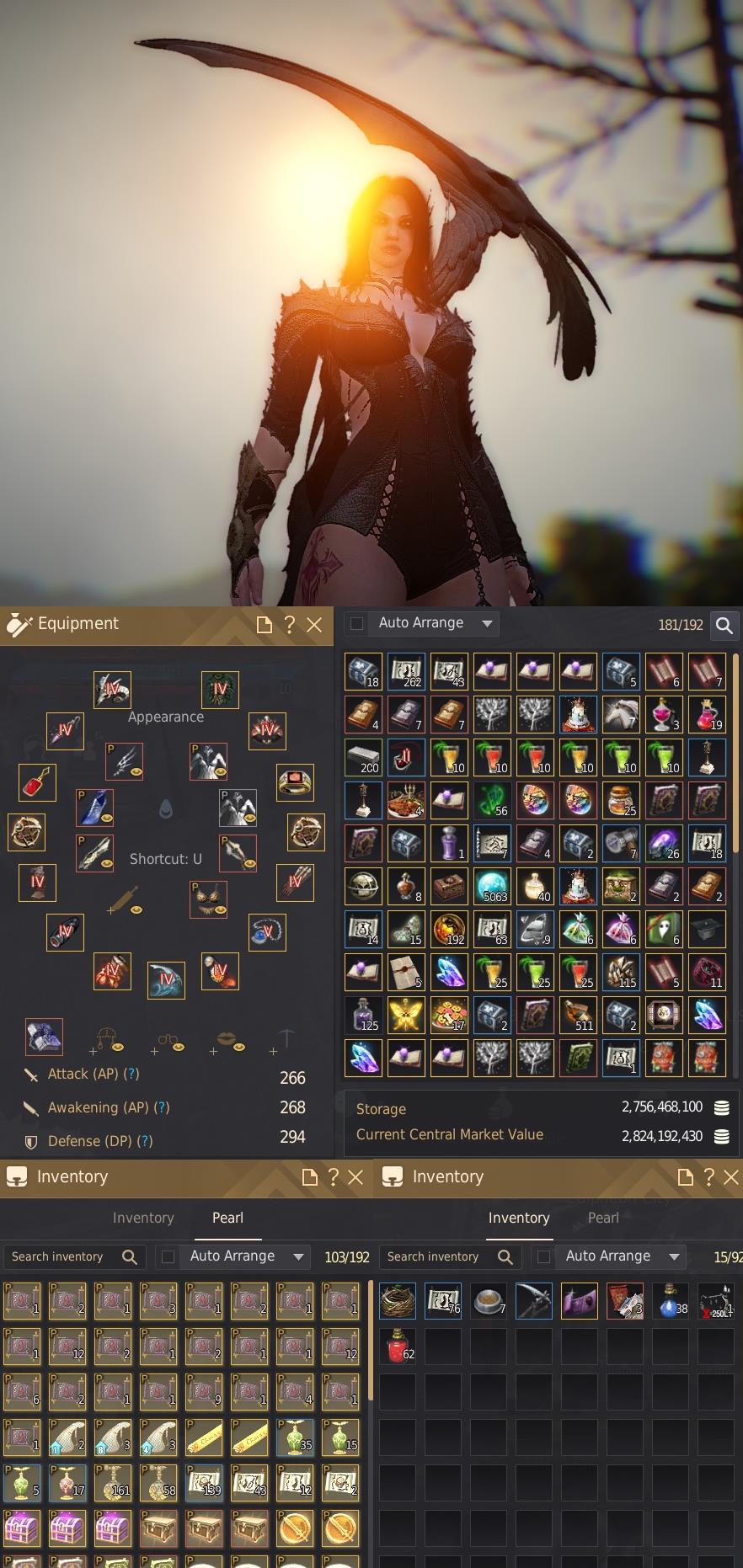 DETAILS ABOUT THE ACCOUNT:
I'm the Original (and only) owner of the account, which means you're 100% guaranteed to keep the account after the purchase, thus there will be no chargebacks or account retrieval problems. Issues tend to occur mainly when you buy from a reseller ( who can't guarantee you anything, as he doesn't have control over original owner ) or a seller with low trade rating. You will get full control of both the Black Desert account, as well as the email associated with it.
Highlights
: Here are some aspects that I've been asked about both regarding this account and past Black Desert accounts that I've sold:
⭐ Class and Level: Sorceress, Level 60+ / Server: North America / Platform: PC
⭐ Gear Score: Attack Power: 266 ; Awakened Attack Power 268 ; Defence Power: 294
⭐ Equipped Gear value: 26000M+ (26 BILLIONS+)
⭐ Extra: 57 days of Permanent 100% Extra Combat XP and 50% Skill XP ( Sealed Book of Combat in inventory that can be activated anytime ) and 40+ Scrolls of 530% Combat & Skill XP along with other various XP scrolls. It also has quite a few failstacks (Advice of Valks), from +10 to +70.
⭐ 330 Combat XP Scrolls ( Mercenary Experience - 60 minutes, Combat EXP +100% ), 40+ Combat & Skill EXP 300% Scroll (Combat EXP + 300%, Skill EXP +300%), 60+ Blessed Message Scroll - 100 minutes (Combat EXP +200%, Skill EXP +30%) + many other Combat and Life XP Scrolls
⭐ 7 Pets ( Tier 3 Cat + Tier 1 Dog + Tier 1 Squirell + Tier 1 Chicken + Tier 1 Chicken + Tier 1 Chicken + Tier 1 Ghospy )
⭐ 12 Maids ready to be used ( 7 Storage Maid + 5 Transaction Maids )
⭐ Premium Costume ( Iron Thorn Classic Set )
⭐ Premium Costume 2 ( Treasurable Memories Classic Box, unopened and available for any class )
⭐ 86 days of "Blessings of Kamasylve" items that increase your Item drop rate with 20% and +2 Energy Recovery, along with having increased capacity/weight buffs ( Central Market Warehouse Capacity +2000VT Transaction Maid Volume Limit +100VT, Storage Transport Weight Limit +1500LT )
⭐ 122 days of "Secret Book of the Old Moon" items that increase your Combat EXP by 100%, Skill EXP +50%, Life EXP +50%, Stable Slot +1, Wharf Slot +1 and offers you the following perks while the buff is active: Reset (enhanced ) skills freely, Change skill add-ons freely, Change Skill Preset in Safe Zone ( Cooldown: 1 hour ), Buy villa scrolls via your campsite without having a villa invitation
⭐ 68 days of "Value Pack"
⭐ Tier 7 Horse
⭐ 210+ Artisan's Memory
⭐ 65+ Elion's Tear/Blessings
⭐ 200+ Valk's Cry
⭐ 5050+ Cron Stones
⭐ Full TET Boss Armor set, TET Boss Weapons and TRI/TET/PEN Accesories as follows:
- TET Dim Tree Spirit's Armor
- TET Giath's Helmet
- TET Bheg's Gloves
- TET Muskan's Shoes
- TET Kzarka Amulet
- TET Dandelion Scythe
- TET Nouver Talisman
- TET Crescent Ring
- Capotia Ring
- PEN Capotia Necklace
- TET Basilisk's Belt
- Capotia Earring
- TET Tungrad Earring

DELIVERY:
I'm going to deliver the account within maximum 24 hours from the purchase. If I'm online when you order it, I'll do within a couple of minutes, otherwise I'll do it as soon as I wake up
| Feedback | Comment | From Buyer | Time |
| --- | --- | --- | --- |
PlayerAuctions makes it safe to buy from our members by securing your payment and guaranteeing delivery.
Buyer creates order and send payment to PlayerAuctions
PlayerGuardian secures payment
Seller completes delivery within delivery guarantee
Buyer confirm delivery
Seller receives disbursement
Option 1: In-game, Face to Face Delivery
Sellers will select this method of delivery if they intend to meet your character in-game with one of their own characters. Usually a seller will coordinate a time and location in-game to meet your character.
Tips:
Be sure to confirm the time to account for time zone differences
Confirm which Shard or Server the delivery is to take place in case your game world has more than one.
Never, under any circumstances, return gold, item, etc. to the delivery character if ever asked. In the event the seller asks you to, please take A screenshot and report this to PlayerAuctions Customer Support.
Option 2: In-game Mailbox delivery.
Some sellers will select the option to deliver gold or items directly to an in-game mailbox. This option is less popular for larger Games like WoW, but is still viable amongst other games. This option can be convenient for smaller orders because you do not need to coordinate time of delivery.
Low Prices: Prices set by other players or PowerSellers on PlayerAuctions are significantly lower than the high markups you would find on expensive retail sites.
Guaranteed Security: PlayerAuctions is quite simply the most secure place to buy and sell MMO game assets. Through PlayerGuardian, you are 100% guaranteed full and as-described delivery, or your money back.
Reliable Delivery Speed: PlayerAuctions calculates each seller's average delivery speed from the seller's latest successfully completed deliveries, which gives you a clear idea of how fast the seller will deliver your order.
To see how quickly the seller may deliver your order, refer to the seller's delivery guarantee period, which is their promise to complete delivery within a certain timeframe after your payment is securely sent to PlayerAuctions and is successfully verified. Each seller sets their delivery guarantee period independent of PlayerAuctions. In the event that the seller is not able to complete the delivery within their guaranteed time, you may cancel the order without penalty for a hassle-free refund from PlayerAuctions.
PlayerAuctions guarantees that the seller will deliver your order, or your money back. The overwhelming majority of transactions through our site occur successfully. As for the very exceptional cases, you can rest assured that they have been carefully considered by our systems and processes, and we are well prepared to handle them in the rare event that they do occur. Read more.
PlayerGuardian Buyer Protections
PlayerAuctions is the most secure place to buy and sell MMO game assets. Our proprietary security technology, PlayerGuardian, keeps you, your payments, and your trades protected and private. The protections below are provided to all PlayerAuctions buyers.
Guaranteed Payment Security
Convenient & Worry-Free Trading
A Secure, Trusted Trading Community
Guaranteed Full and As-Described Delivery, or Your Money Back
Guaranteed Seller On-Time Delivery, or Your Money Back
Information Privacy
PlayerAuctions After Sale 100% Support Guarantee
Transparent Seller Service Ratings
Bank-Level Data Security
Read more