NA - Wizard Lvl.61 269AP 308DP (Ez Reroll Any Class) / Guru.9 Cooking Pearl Items Value: +1183$ + 3.85 Billion Silver
I Want to Sell
Black Desert-PC-NA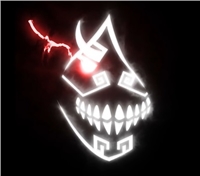 Nov-12-2021 11:05:01 AM

47 time(s)

Instant
1. Check out and complete the payment
2. Receive an email with the Game Account details
3. Log in to the Game Account and verify description
4. Confirm the delivery
5. Seller gets paid
NA - Wizard Lvl.61 269AP 308DP (Ez Reroll Any Class) / Guru.9 Cooking Pearl Items Value: +1183$ +3.85 Billion Silver


NA - Awakening Wizard +Lvl.61 Main 259AP 269AP 308DP

- Awakening Wizard +Lvl.61 Alt 247AP 249AP 295DP +Gear
- Awakening Nova +Lvl.59 Season 216AP 226AP 269DP +Gear
- Lvl.61 Corsear ALT -No Gear
- Lvl.61 Guardian ALT -No Gear
- Lvl.57 Shai Lifeskills Alt +Gear

Novice Edition - It can be easy Reroll Any Class using Weapons Coupons & Combat/Skill Exp.
Armors -
Main
PEN: Tuvala Helmet
PEN: Tuvala Armor
PEN: Tuvala Gloves
PEN: Tuvala Shoes
Alt
Narchillan Helmet
Narchillan Armor
Narchillan Gloves
Narchillan Shoes
Season
TET: Tuvala Helmet
TET: Tuvala Armor
TRI: Tuvala Gloves
TRI: Tuvala Shoes
Weapons -
Main
TRI: Blackstar Staff
TET: Blackstar Godr Sphera
PEN: Tuvala Dagger
Alt
PEN: Tuvala Staff
PEN: Tuvala Godr Sphera
TET: Kutum Dagger
Season
TET: Tuvala Morning Star
PEN: Tuvala Sting
TET: Tuvala Quoratum
Accessories -
Main
PEN: Tuvala Earring 2x
PEN: Capotia Ring
TET: Ring of Crescent Guardian
PEN: Tuvala Belt
TET: Capotia Necklace
Alt
Capotia Earring 2x
PEN: Tuvala Ring 2x
Capotia Belt
PEN: Tuvala Necklace
Season
TRI: Forest's Eye Earring 2x
TRI: Red Sand Crystal Ring 2x
TRI: Rock Heart Belt
TRI: Tears of the Wind Necklace

Life Skill Gear -
TRI: Gerano Accessories ( 2x Ring 2x Earring 1x Belt 1x Necklace )
TET: Roroju Cook's Clothes
+4 Silver Embroidered Cook's Clothes
+3 Silver Embroidered Trader's Clothes
+3 Silver Embroidered Farmer's Clothes
+3 Silver Embroidered Craftsman's Clothes
+3 Silver Embroidered Fisher's Clothes
+3 Silver Embroidered Gatherer's Clothes

+ Sharp Aclhemy Stone of Life
Farmer's / Cook's Clothes (Costume)

Easily earned daily +54 000 000 Silver 15 min Imperial Cooking, buy food/sell Imperial Guru Cooking boxs.

Skill Points: 1745
Value Pack (58 Days) Pre-Order
Blessing of Kamasylve (42 Days)
Secret Book of Old Moon (35 Days)
Sealed Book of Life (7 Days)
Sealed Book of Combat ( 26 Days)
Character Name Change Coupon
Family Name Change Coupon
Premium Horse Appearance Change Coupon
Combat/Skill EXP Exchange Coupon ( Ez Reroll )
Awakening/Main/Sub-Weapon Exchange Coupon ( Ez Reroll ) 2x
Main Wizard: Weight Limit +50 (Loyalties) 3x
Pet: 7+1 - 2x Tier 1 , 5x Tier 3 + Lovely Pomi Seal(Tier4) (Black Spirit's Thank You Bundle)
Cahracter Slots 6+1
Inventory Slots Wizard +117
Tier 3 Fairy Lvl. 3 sec Potions
Tier 5 Horse 2x (Main Story Quest) 100% Sprint and Instant Accel 2x
Tier 8 Horse 100% Sprint, Instant Accel and Drift
28 Worker
44X Combat & Skill EXP 530% Scroll (60 min)
Valk's Cry 64x
Fail Stacks: Minim - 10 Max - 150
Elion's Tear +100
Golden Bell 13x
Maids/Butlers 9x - 5x Market 4x Storage
Energy - 454 / Contribution - 355

No Steam Account ( but they play on the same server Steam Players/Black Desert Lancher) no Tent / Hedgehog
Pearl Items Value: 1183$ (Maids, Pets, Buffs, Bells, Invnetory Slots ... )
Pearl Abyss Account + E-mail Account (Gmail.com).
I am the original and only owner of this game account.
Please if you have any questions feel free to message.



| Feedback | Comment | From Buyer | Time |
| --- | --- | --- | --- |
PlayerAuctions makes it safe to buy from our members by securing your payment and guaranteeing delivery.
Buyer creates order and send payment to PlayerAuctions
PlayerGuardian secures payment
Seller completes delivery within delivery guarantee
Buyer confirm delivery
Seller receives disbursement
Option 1: In-game, Face to Face Delivery
Sellers will select this method of delivery if they intend to meet your character in-game with one of their own characters. Usually a seller will coordinate a time and location in-game to meet your character.
Tips:
Be sure to confirm the time to account for time zone differences
Confirm which Shard or Server the delivery is to take place in case your game world has more than one.
Never, under any circumstances, return gold, item, etc. to the delivery character if ever asked. In the event the seller asks you to, please take A screenshot and report this to PlayerAuctions Customer Support.
Option 2: In-game Mailbox delivery.
Some sellers will select the option to deliver gold or items directly to an in-game mailbox. This option is less popular for larger Games like WoW, but is still viable amongst other games. This option can be convenient for smaller orders because you do not need to coordinate time of delivery.
Low Prices: Prices set by other players or PowerSellers on PlayerAuctions are significantly lower than the high markups you would find on expensive retail sites.
Guaranteed Security: PlayerAuctions is quite simply the most secure place to buy and sell MMO game assets. Through PlayerGuardian, you are 100% guaranteed full and as-described delivery, or your money back.
Reliable Delivery Speed: PlayerAuctions calculates each seller's average delivery speed from the seller's latest successfully completed deliveries, which gives you a clear idea of how fast the seller will deliver your order.
To see how quickly the seller may deliver your order, refer to the seller's delivery guarantee period, which is their promise to complete delivery within a certain timeframe after your payment is securely sent to PlayerAuctions and is successfully verified. Each seller sets their delivery guarantee period independent of PlayerAuctions. In the event that the seller is not able to complete the delivery within their guaranteed time, you may cancel the order without penalty for a hassle-free refund from PlayerAuctions.
PlayerAuctions guarantees that the seller will deliver your order, or your money back. The overwhelming majority of transactions through our site occur successfully. As for the very exceptional cases, you can rest assured that they have been carefully considered by our systems and processes, and we are well prepared to handle them in the rare event that they do occur. Read more.
PlayerGuardian Buyer Protections
PlayerAuctions is the most secure place to buy and sell MMO game assets. Our proprietary security technology, PlayerGuardian, keeps you, your payments, and your trades protected and private. The protections below are provided to all PlayerAuctions buyers.
Guaranteed Payment Security
Convenient & Worry-Free Trading
A Secure, Trusted Trading Community
Guaranteed Full and As-Described Delivery, or Your Money Back
Guaranteed Seller On-Time Delivery, or Your Money Back
Information Privacy
PlayerAuctions After Sale 100% Support Guarantee
Transparent Seller Service Ratings
Bank-Level Data Security
Read more