Xbox PvE New Official Servers (Informations @Mosaschops)
I Want to Sell
ARK: Survival Evolved-Xbox-PVE New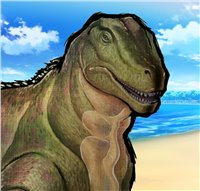 x 1 Informations and News

Apr-09-2023 10:11:14 AM

48 time(s)

2 Hours

30-Day Seller Performance

Total orders

ARK
items reviews

Total rating

ARK
items rating

Total orders: 4,167

Member since: 2018

5.0

ARK: Survival Evolved items : Seller Rating

(2,564)
$ 100.00
Buy 0 Informations and News
and get 0 off!
1. Buyer creates order and send payment to PlayerAuctions
2. PlayerGuardian secures payment
3. Seller completes delivery within delivery guarantee
4. Buyer confirm delivery
5. Seller receives disbursement
Information about all offers from GT Mosaschops
Genesis deliveries will be on the small Island at Ocean East Spawn.
For pick up just spawn jungle 2 and head to the blue obelisk.
The cyan colored building is located
east of it. The pick up should be easily done with a level 1 character but a transmitter
is available inside if you bring your main character
The first gate is unlocked but we will provide a pin code to enter the lounge
and to enter your personal room as well.
Server number, personal room number and the pin codes will be provided after purchase.
Of course if you still prefer us to deliver to your server then we can arrange it as well.
Random Baby Dino or Chibi Dino as gift
every delivery or pick up
**Random Baby Dino**
OR
Random Chibi Dino
Information
Payment Issues:
If you have trouble with the payment please contact me here over pm
or check this link for more informations:
https://support.playerauctions.com/hc/en-us/articles/115008370507-What-does-Verifying-Payment-mean-
IMPORTANT PLEASE DON'T FORGET TO CONFIRM THE DELIVERY!
The Delivery speed:
We usually deliver in around 1-5 hours. It's set to 48 hours because we have a lot of working customers who have a limited time frame or live in a different time zone than us. Player Auctions is pretty strict about the delivery process so we like to have a buffer in case there are any delivery issues.
But 90% of the time we are able to deliver in the next 3 hours.
We don't take holidays or weekends off so don't hesitate to send a pm or purchase at anytime.
What servers we are able to deliver to:
We are on PvE Xbox Official Servers, that means we
can not
deliver to Legacy, Player dedicated or Crossplay Servers.
We unfortunately can not deliver to Ps4 (Yes we actually had questions like that) wish there would be crossplay between Ps4 and Xbox though.
We
can not
deliver to PvP I am sorry guys but that really doesn't work and no we are not too scared of Pvp, we are just too lazy and enjoy PvE more xD
Detailed instructions about the delivery process:
The tame/ item will be delivered to one of the following places depending on which map you play on.
The Island and Crystal Island is Red Ob.
Scorched Earth ,Valguero, Extinction is Green Ob.
The Center and Ragnarok are Blue Ob.
Aberration is a little bit more complicated because none of the Obs are actually walkable. We prefer to meet on other servers to deliver a tame, you can upload it yourself and download it on your Aberration server. However, if you have a transmitter then we can meet at a base close to your base spawn point so you can give us a ride to your transmitter.
Once we meet in game I'll pull the tame/ item out of the ob and unclaim/give it to you
or I can just leave a pin coded raft at the obelisk.
Important Information: We are buying your Xbox Official PVE Base, pm us anytime here

P.S Don't purchase over this post unless you want 5 large dino feces delivered ;
)
| Feedback | Comment | From Buyer | Time |
| --- | --- | --- | --- |
PlayerAuctions makes it safe to buy from our members by securing your payment and guaranteeing delivery.
Buyer creates order and send payment to PlayerAuctions
PlayerGuardian secures payment
Seller completes delivery within delivery guarantee
Buyer confirm delivery
Seller receives disbursement
Option 1: In-game, Face to Face Delivery
Sellers will select this method of delivery if they intend to meet your character in-game with one of their own characters. Usually a seller will coordinate a time and location in-game to meet your character.
Tips:
Be sure to confirm the time to account for time zone differences
Confirm which Shard or Server the delivery is to take place in case your game world has more than one.
Never, under any circumstances, return gold, item, etc. to the delivery character if ever asked. In the event the seller asks you to, please take A screenshot and report this to PlayerAuctions Customer Support.
Option 2: In-game Mailbox delivery.
Some sellers will select the option to deliver gold or items directly to an in-game mailbox. This option is less popular for larger Games like WoW, but is still viable amongst other games. This option can be convenient for smaller orders because you do not need to coordinate time of delivery.
Low Prices: Prices set by other players or PowerSellers on PlayerAuctions are significantly lower than the high markups you would find on expensive retail sites.
Guaranteed Security: PlayerAuctions is quite simply the most secure place to buy and sell MMO game assets. Through PlayerGuardian, you are 100% guaranteed full and as-described delivery, or your money back.
Reliable Delivery Speed: PlayerAuctions calculates each seller's average delivery speed from the seller's latest successfully completed deliveries, which gives you a clear idea of how fast the seller will deliver your order.
To see how quickly the seller may deliver your order, refer to the seller's delivery guarantee period, which is their promise to complete delivery within a certain timeframe after your payment is securely sent to PlayerAuctions and is successfully verified. Each seller sets their delivery guarantee period independent of PlayerAuctions. In the event that the seller is not able to complete the delivery within their guaranteed time, you may cancel the order without penalty for a hassle-free refund from PlayerAuctions.
PlayerAuctions guarantees that the seller will deliver your order, or your money back. The overwhelming majority of transactions through our site occur successfully. As for the very exceptional cases, you can rest assured that they have been carefully considered by our systems and processes, and we are well prepared to handle them in the rare event that they do occur. Read more.
PlayerGuardian Buyer Protections
PlayerAuctions is the most secure place to buy and sell MMO game assets. Our proprietary security technology, PlayerGuardian, keeps you, your payments, and your trades protected and private. The protections below are provided to all PlayerAuctions buyers.
Guaranteed Payment Security
Convenient & Worry-Free Trading
A Secure, Trusted Trading Community
Guaranteed Full and As-Described Delivery, or Your Money Back
Guaranteed Seller On-Time Delivery, or Your Money Back
Information Privacy
PlayerAuctions After Sale 100% Support Guarantee
Transparent Seller Service Ratings
Bank-Level Data Security
Read more