[PC] Level 500 | 9x Heirlooms | 4k/20 Kill Wraith | 534 Legendaries - ChicksAapex77711
I Want to Sell
Apex Legends-PC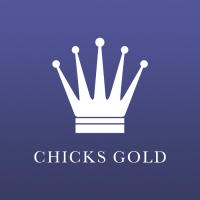 Aug-24-2022 18:29:54 PM

446 time(s)

Instant

Lvl 5

30-Day Seller Performance

Power Seller

Seller Lvl 5
Member since 2014

Total orders

Apex Legends
account reviews

Total rating

Apex Legends
account rating

Total orders: 231,325

Member since: 2014

5.0

Apex Legends account : Seller Rating

(689)
1. Check out and complete the payment
2. Receive an email with the Game Account details
3. Log in to the Game Account and verify description
4. Confirm the delivery
5. Seller gets paid
Server: PC
Level: 500
Ranks: S8, S10, S13 = Platinum | S9, S11 = Diamond | S12 = Master
Additional: Heirlooms: wraith, gibby, revanant, watson, rampart, bloodhound, crypto, lifeline
Battlepass Completion:
Season 7: 12
Season 8: Completed
Season 9: Completed
Season 10: Completed
Season 11: Completed
Season 12: Completed
Season 13: 90
Featured Badges:
Bloodhound: 2.5k Damage, Double Duty, Hot Streak, Rapid Elimination, Triple Triple
Gibraltar: 3k Damage, Hot Streak, Rapid Elimination
Lifeline: 3k Damage
Pathfinder: Double Duty, Hot Streak, Rapid Elimination
Wraith: 4k Damage, Double Duty, Hot Streak, Rapid Elimination, Reinforcement Recall, Triple Triple, 20 Kill
Mirage: 2k Damage, Double Duty
Octane: Double Duty, Hot Streak, Reinforcement Recall, Headshot Hotshot
Wattson: 2.5k Damage, Headshot Hotshot
Crypto: 2.5k Damage
Loba: 2.5k Damage, Hot Streak, Reinforcement Recall
Rampart: 2.5k Damage
Horizon: 3k Damage, Double Duty, Hot Streak, Rapid Elimination, Reinforcement Recall
Fuse: 2.5k Damage, Reinforcement Recall, Triple Triple
Valkyrie: 2k Damage
Seer: 2k Damage, Double Duty
Ash: 2.5k Damage
Mad Maggie: 2.5k Damage, Reinforcement Recall
Featured Legend Skins:
Bloodhound: Apex Hunter, The Intimidator, Great Winter, Wandering Warrior, Feral's Future, Bloody Buccaneer, Hunter Within, Dread Navigator, Young Blood, The Centurion
Gibraltar: Born in Blood, King of the Sea, Code Red, Redwood Raider, Shell-Shocked, Glorious Combatant, Ring Leader, Gentle Giant, Golden God, Golden Guardian, Imperial Defender, Monter Mashed
Lifeline: Guardian Angel, Rejuvenation, Combat Survivalist, Alabaster Titan, Bad to the Bone
Pathfinder: Full Metal Robot, Bot of Gold, Green Machine, Pole Position, Deep Sixed, Elegant Mechanics, War Machine
Wraith: Quantum Collision, Rise Queen, Airship Assassin, Depths of the Void, Flash Point, Wave Shift, Neon Spectre, Demon's Whisper, Hellcat, Emerald Enchantress, Void Prowler, Marble Goddess, Mistress of Evil, Voidwalker, Voices from the Past
Bangalore: Super Soldier, High Visibility, Killer B, Solar Soldier, Decorated Line, Radical Action, Violet Veteran, Outland Warrior
Caustic: The Trophy Hunter, Jaeger, Synthesis Chamber, Necrosis
Mirage: Red Carpet, The Show Stopper, Perfect Illusion, Pit Crew, Desert Mirage, Lit Witt
Octane: Arachnoid Rush, Holeshot Hotshot, Red Shift, Ridind Dirty, Peak Performance, XL-R8
Wattson: Deep Current, Bionic Wonder, Current Champ, Vaporwave, Thunder Kitty, The Warrior Empress
Crypto: Whitelisted, Hallowed Spirit, Fuzzy Logic, Machine Language, Inconspicuous
Revenant: Synthetic Shinobi, Forged Knight, Bleached Bone, Predatory Instinct, Ra Fury, Burial at Sea, Necro Nightmare, No Chill, Relic of Death
Loba: Breaking the Law, Arms Dealer, Rum Runner, Boot Camp, Plumed Explorer, Petty Thief
Rampart: Metallic Dreams, Packin' Paisley, Rumble Ready, Cleanup Crew, Crafty Kitsune, Wastelander
Horizon: Supermassive, Jewel of Olympus, Biotic Luminary, Galactic Guardian
Fuse: Cybernetic Payload, Sir Fitzroy
Valkyrie: Ultra Legend, Air Show, Cloud Marauder, Aerial Revolution, Omatsuri Fury
Seer: Aces High, Out of Blood
Ash: Synthetic Huntress
Mad Maggie: Blood and Plunder
| Feedback | Comment | From Buyer | Time |
| --- | --- | --- | --- |
PlayerAuctions makes it safe to buy from our members by securing your payment and guaranteeing delivery.
Buyer creates order and send payment to PlayerAuctions
PlayerGuardian secures payment
Seller completes delivery within delivery guarantee
Buyer confirm delivery
Seller receives disbursement
Option 1: In-game, Face to Face Delivery
Sellers will select this method of delivery if they intend to meet your character in-game with one of their own characters. Usually a seller will coordinate a time and location in-game to meet your character.
Tips:
Be sure to confirm the time to account for time zone differences
Confirm which Shard or Server the delivery is to take place in case your game world has more than one.
Never, under any circumstances, return gold, item, etc. to the delivery character if ever asked. In the event the seller asks you to, please take A screenshot and report this to PlayerAuctions Customer Support.
Option 2: In-game Mailbox delivery.
Some sellers will select the option to deliver gold or items directly to an in-game mailbox. This option is less popular for larger Games like WoW, but is still viable amongst other games. This option can be convenient for smaller orders because you do not need to coordinate time of delivery.
Low Prices: Prices set by other players or PowerSellers on PlayerAuctions are significantly lower than the high markups you would find on expensive retail sites.
Guaranteed Security: PlayerAuctions is quite simply the most secure place to buy and sell MMO game assets. Through PlayerGuardian, you are 100% guaranteed full and as-described delivery, or your money back.
Reliable Delivery Speed: PlayerAuctions calculates each seller's average delivery speed from the seller's latest successfully completed deliveries, which gives you a clear idea of how fast the seller will deliver your order.
To see how quickly the seller may deliver your order, refer to the seller's delivery guarantee period, which is their promise to complete delivery within a certain timeframe after your payment is securely sent to PlayerAuctions and is successfully verified. Each seller sets their delivery guarantee period independent of PlayerAuctions. In the event that the seller is not able to complete the delivery within their guaranteed time, you may cancel the order without penalty for a hassle-free refund from PlayerAuctions.
PlayerAuctions guarantees that the seller will deliver your order, or your money back. The overwhelming majority of transactions through our site occur successfully. As for the very exceptional cases, you can rest assured that they have been carefully considered by our systems and processes, and we are well prepared to handle them in the rare event that they do occur. Read more.
PlayerGuardian Buyer Protections
PlayerAuctions is the most secure place to buy and sell MMO game assets. Our proprietary security technology, PlayerGuardian, keeps you, your payments, and your trades protected and private. The protections below are provided to all PlayerAuctions buyers.
Guaranteed Payment Security
Convenient & Worry-Free Trading
A Secure, Trusted Trading Community
Guaranteed Full and As-Described Delivery, or Your Money Back
Guaranteed Seller On-Time Delivery, or Your Money Back
Information Privacy
PlayerAuctions After Sale 100% Support Guarantee
Transparent Seller Service Ratings
Bank-Level Data Security
Read more